Published: Thursday, July 19, 2018 03:43 PM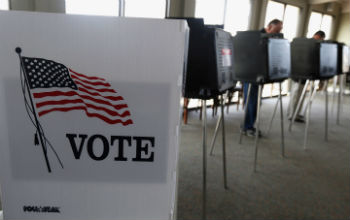 SPRINGFIELD – Gov. Bruce Rauner vetoed legislation Tuesday that would have ended Illinois' participation in the controversial Interstate Voter Registration Crosscheck Program, which is used to detect voters who are registered in more than one state. Critics say the system is a cybersecurity liability has been used to suppress minority voters by purging valid voters from voter rolls in other states.
The legislation, Senate Bill 2273, would have required Illinois to use the Electronic Registration Information Center (ERIC) instead of Crosscheck. ERIC uses tougher security protocols and more information to guarantee that personal information is correct and safer from hacking.
Rauner's veto came days after the U.S. Justice Department announced it had indicted 12 Russian military officers for hacking voter data systems throughout the nation, including systems in Illinois.
State Senator Bill Cunningham, a Democrat representing Chicago and the Southwest suburbs who chairs the Senate's Telecommunications and Information Technology Committee, issued the following statement in response to the governor's veto:
"It's inexcusable that within days of federal prosecutors indicting Russian cyber-spies for hacking the personal data of Illinois voters, Gov. Rauner vetoed a bill designed to secure Illinois election systems. Gov. Rauner chose to leave Illinois vulnerable to data breaches in order to preserve the Crosscheck system, which has been used in blatant voter suppression tactics for partisan advantage. He placed the political benefit of his party over the personal data security of Illinoisans."
Category: Latest