Published: Tuesday, May 23, 2017 05:26 PM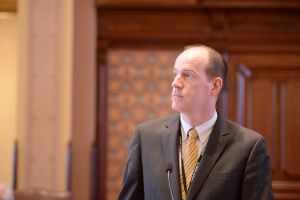 SPRINGFIELD – On Tuesday, the Illinois Senate advanced a balanced budget proposal for the first time in two years to end the fiscal crisis. Senator Bill Cunningham issued the following statement in response to the votes taken today:
"We have been limping along for the last two years and allowed our higher education infrastructure to be decimated. Universities and Colleges across the state need stable and certain funding to ensure they can keep doors open and provide students an excellent education for their students.
"We needed a real solution that cut spending and we cut over $3 billion in this plan. It's a plan that is balanced and ensures that the state is starting its path out of the financial doldrums we have been in since 2015."
Category: Uncategorised