Published: Friday, April 23, 2021 01:46 PM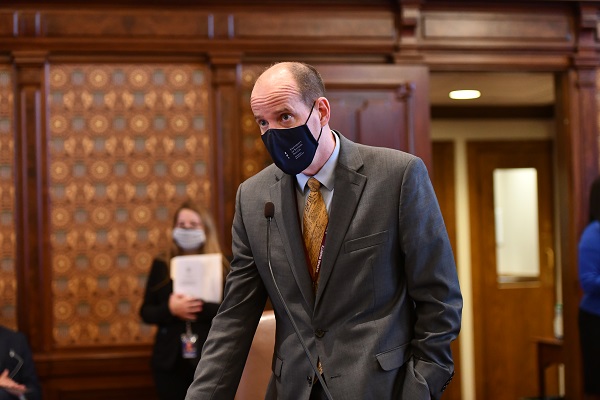 SPRINGFIELD – A new effort to reduce sexual misconduct on the campuses of Illinois colleges and universities, sponsored by State Senator Bill Cunningham, passed the Illinois Senate Friday.
An initiative of the Every VOICE Coalition, it would require each institution of higher education to conduct an annual sexual misconduct climate survey. The results of the survey would then be posted on the university's website and sent to the Illinois Board of Higher Education.
"Despite important progress in recent years, sexual assault and harassment are still too common at our colleges and universities," said Cunningham, a Democrat who represents portions of Chicago and the southwest suburbs. "This survey would help higher education institutions form plans to address the problem and give prospective students and the public more insight on how institutions are addressing the issue."
Category: Press Releases