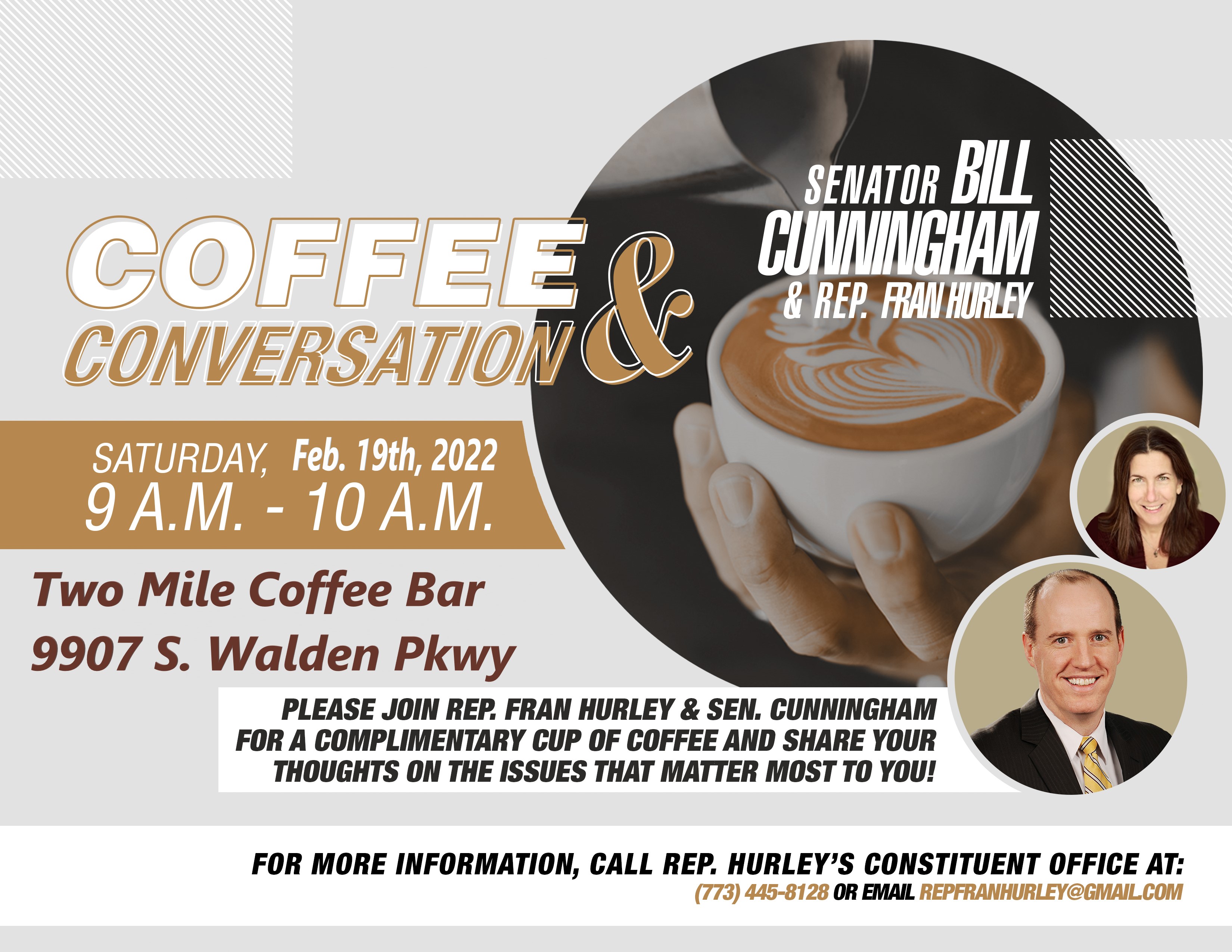 CHICAGO –State Senator Bill Cunningham is inviting residents to share ideas and concerns with him and State Representative Fran Hurley at their Coffee and Conversation event Saturday, Feb. 19 at Two Mile Coffee Bar.
"The best way to ensure I'm doing my job as a state senator is to hear directly from the people I represent," said Cunningham, a Democrat who represents portions of Chicago and the southwest suburbs. "Representative Hurley and I look forward to talking with everyone over a cup of coffee and hearing about the issues that matter the most."
The event will be held Saturday, Feb. 19 from 9-10 a.m. at Two Mile Coffee Bar located at 9907 S. Walden Pkwy.
Cunningham hopes the joint event with Representative Hurley's (D-Chicago) office increases government accessibility by giving working families across the district a familiar environment to speak with elected officials.
This event is free and open to area residents. For more information, please call Representative Hurley's constituent service office at 773-445-8128, email This email address is being protected from spambots. You need JavaScript enabled to view it. or visit SenatorBillCunningham.com.