Published: Friday, September 18, 2015 09:47 AM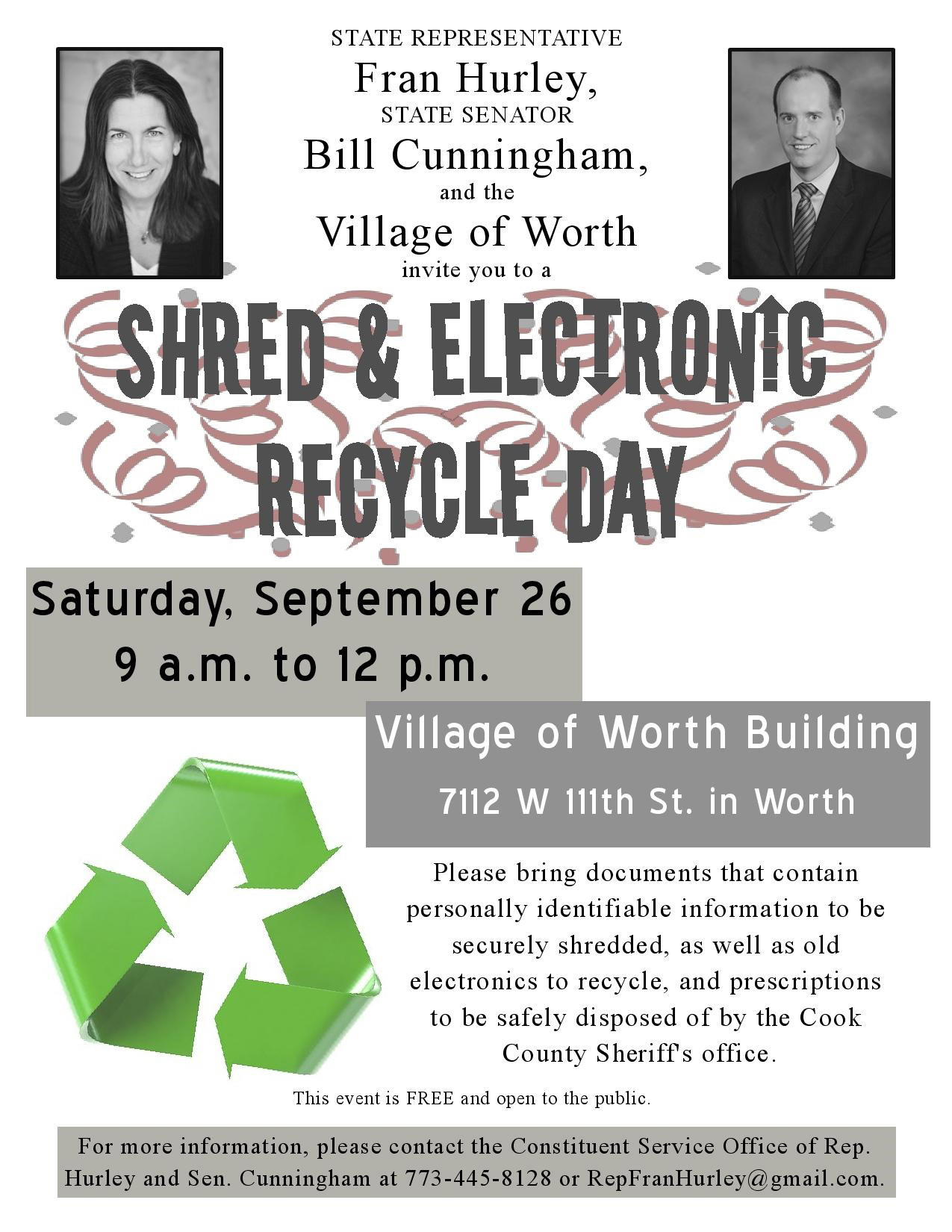 CHICAGO - State Senator Bill Cunningham (D-18th Senate) and State Representative Fran Hurley (D-35th Representative), in partnership with the Village of Worth, will hold a "Shred & Electronic Recycle Day" on Saturday, September 26 from 9:00 AM until 12:00 PM at the Village of Worth Building, 7112 West 111th Street in Worth.
Residents are encouraged to bring any documents to be securely shredded, as well as any old electronics to be recycled.
Additionally, members of the Cook County Sheriff's Office will be on hand to dispose of any old prescription medicines.
For more information, please view the attached flyer.
Category: District Events