Published: Wednesday, November 25, 2015 10:43 AM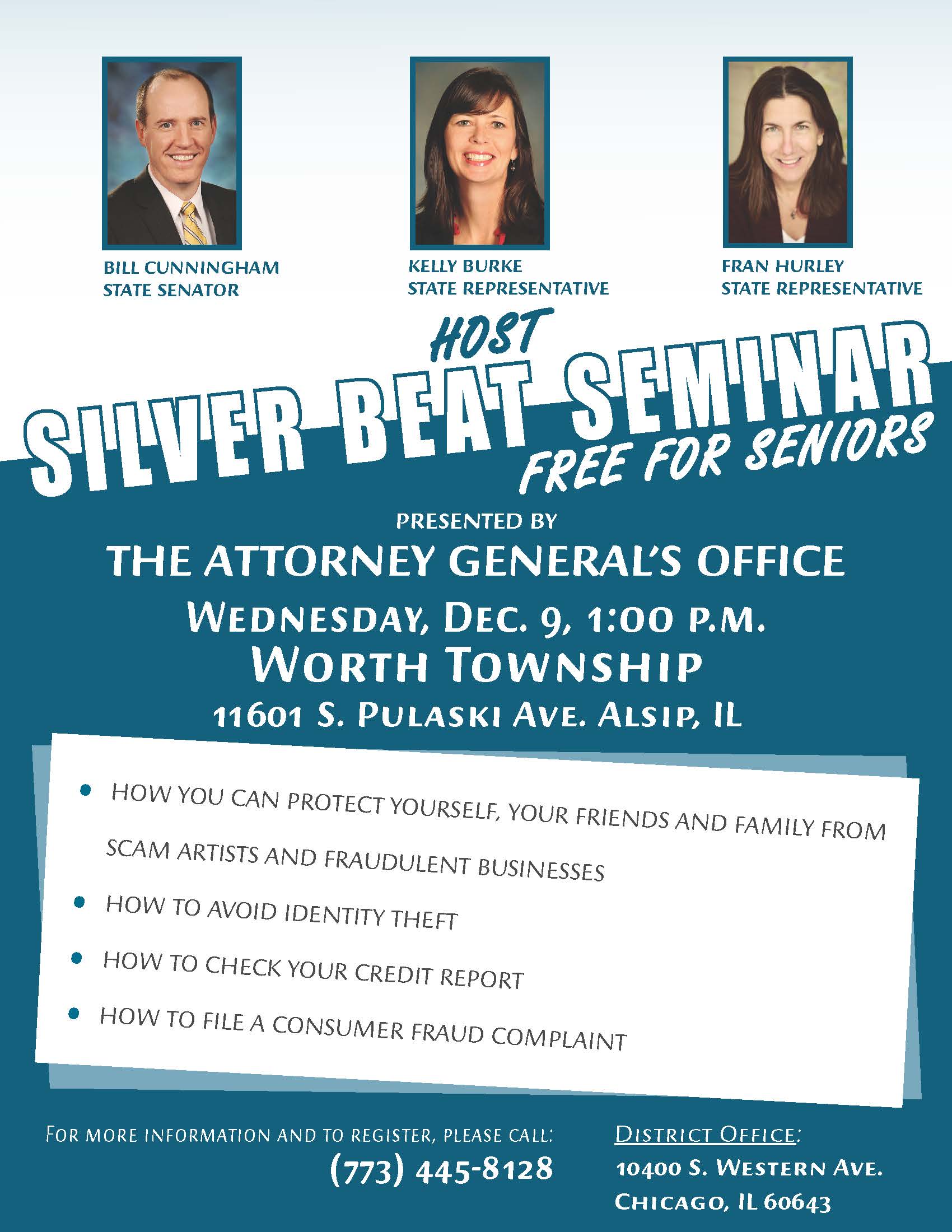 Senator Bill Cunningham (D-18), Representative Kelly Burke (D-36) and Representative Fran Hurley (D-35) are hosting a Silver Beat Seminar on Wednesday December 9 at 1:00 pm. The event will be at the Worth Township Office at 11601 S. Pulaski Ave. Alsip, IL.
The Silver Beat seminar is an educational training program created by Illinois Attorney General Lisa Madigan to ensure that seniors have the knowledge and tools they need to better protect themselves from con artists and deceptive business practices.
For more information or to register, click the flyer to the left or call (773) 445-8128.
Category: District Events