Published: Wednesday, August 17, 2016 10:52 AM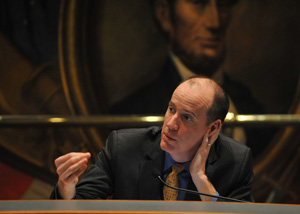 CHICAGO—Hair dressers and nail technicians throughout Illinois will now be trained to detect signs of domestic violence or sexual assault and help the victims thanks to legislation sponsored by Senator Bill Cunningham that was signed into law on Friday.
"My wife used to work as a hair dresser and she frequently heard stories from her clients who were victims of domestic violence," Cunningham said. "Unfortunately, she didn't have the knowledge or resources needed to help them. This new law will ensure that hair dressers will be trained to assist their clients who reach out to them for help."
House Bill 4264 would require that cosmetologists, estheticians, nail technicians and hair braiders take a one-hour continuing education class about domestic violence and sexual assault awareness. The class would also provide them with resources to give to their clients.
"I was proud to stand with activists like Chicago Says No More to say enough is enough," Cunningham said. "Illinois took a proactive step in ensuring that domestic violence and sexual assault is not tolerated in this state."
Category: Press Releases