Published: Thursday, November 10, 2016 04:14 PM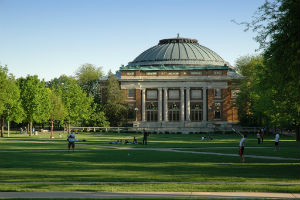 CHICAGO— State Senator Bill Cunningham joined the University of Illinois in announcing a new performance and accountability initiative that will ensure full funding for the university and help hold the line on tuition increases.
The plan would provide the university with stable funding and some regulatory relief in exchange for meeting specific standards on student access and achievement. Some examples of standards include in-state enrollment requirements and benchmarks on graduation rates, financial aid and tuition.
"This proposal would provide U of I with stable funding from the legislature, but it would require them to reach a number of goals to keep the funds flowing," Cunningham said. "We need real results from our universities to ensure that state resources are being properly used."
The plan was announced at the University of Illinois' Board of Trustees meeting in Chicago on Thursday. Cunningham will serve as the chief senate sponsor on the initiative.
Category: Press Releases