Published: Sunday, May 24, 2020 02:22 PM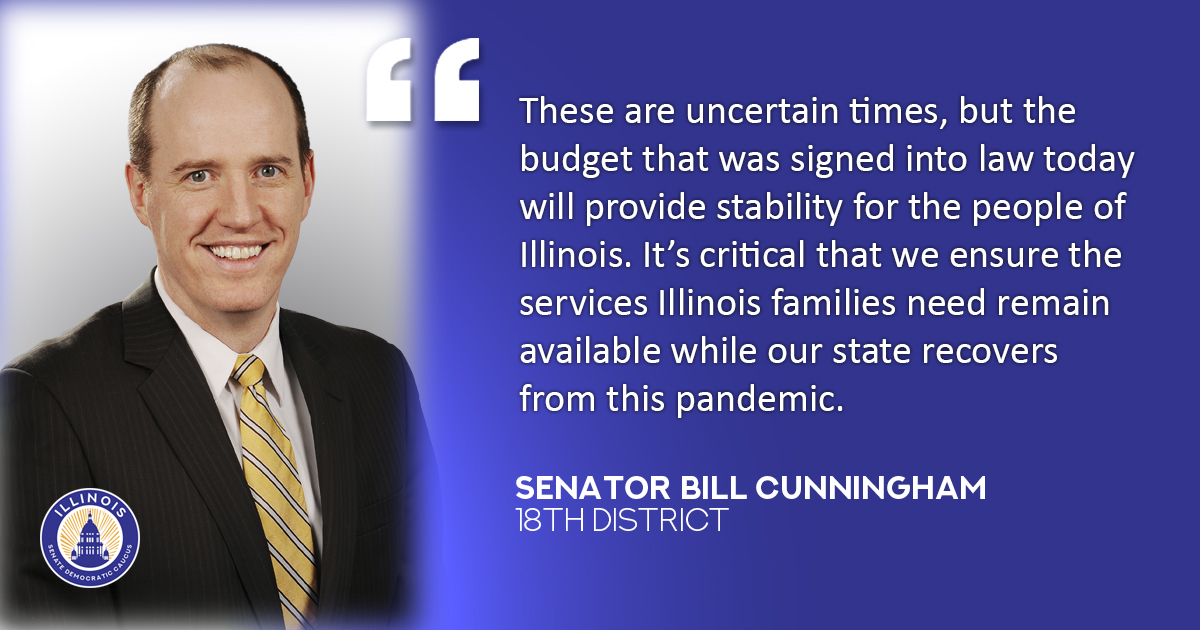 SPRINGFIELD – State Senator Bill Cunningham released the following statement after the Illinois Senate's passage of a state budget for Fiscal Year 2021:
"The budget we passed this evening represents stability in a time of uncertainty for the people of Illinois. It preserves critical services when Illinoisans need them most.
"I'm particularly pleased to see that this budget contains an additional investment of $59.2 million in the Illinois Department of Employment Security, which administers our state's unemployment insurance program. During this crisis, we have seen an unprecedented number of unemployment claims filed, and it's critical that we ensure IDES has the resources necessary to deal with them. This added funding will be vital to protecting Illinoisans displaced by the pandemic.
"This budget also includes a significant increase in funding for the Illinois Department of Public Health, in part thanks to the federal CARES Act. This will be critical to assisting our public officials as they continue to protect us during this crisis."
Category: Press Releases