Published: Friday, April 23, 2021 01:46 PM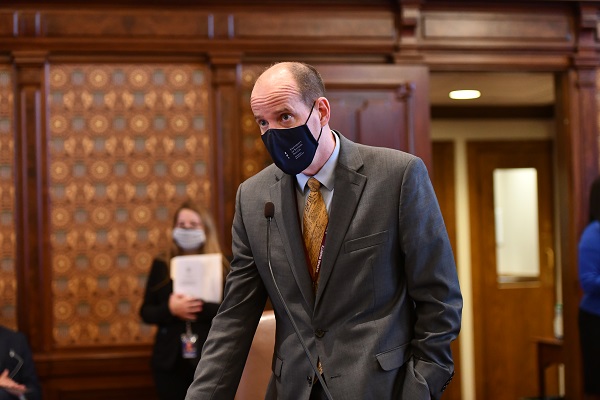 SPRINGFIELD – A new effort to reduce sexual misconduct on the campuses of Illinois colleges and universities, sponsored by State Senator Bill Cunningham, passed the Illinois Senate Friday.
An initiative of the Every VOICE Coalition, it would require each institution of higher education to conduct an annual sexual misconduct climate survey. The results of the survey would then be posted on the university's website and sent to the Illinois Board of Higher Education.
"Despite important progress in recent years, sexual assault and harassment are still too common at our colleges and universities," said Cunningham, a Democrat who represents portions of Chicago and the southwest suburbs. "This survey would help higher education institutions form plans to address the problem and give prospective students and the public more insight on how institutions are addressing the issue."
The Rape, Abuse, and Incest National Network reports that one in 10 college students experience sexual violence. However, in 2018, Clery Act data showed that more than three quarters of Illinois colleges and universities reported no cases of sexual violence on their campuses.
"Sexual assault and harassment are difficult, traumatic experiences, and survivors are often uncomfortable coming forward to report their cases publicly," Cunningham said. "People are often more comfortable with anonymous surveys, so this legislation would help us get a better grasp on how prevalent problems really are."
Under the legislation, the IBHE would provide a base survey to public and private institutions throughout the state every two years. Colleges and universities would be able to add additional questions, provided they don't collect any information that would allow them to identify individual students or create trauma for survivors. Students would be able to notify IBHE of any questions they find traumatizing. Institutions that don't comply with the act would face stiff fines.
Senate Bill 1610 now goes to the Illinois House for further consideration.
Category: Press Releases