Published: Wednesday, May 19, 2021 02:57 PM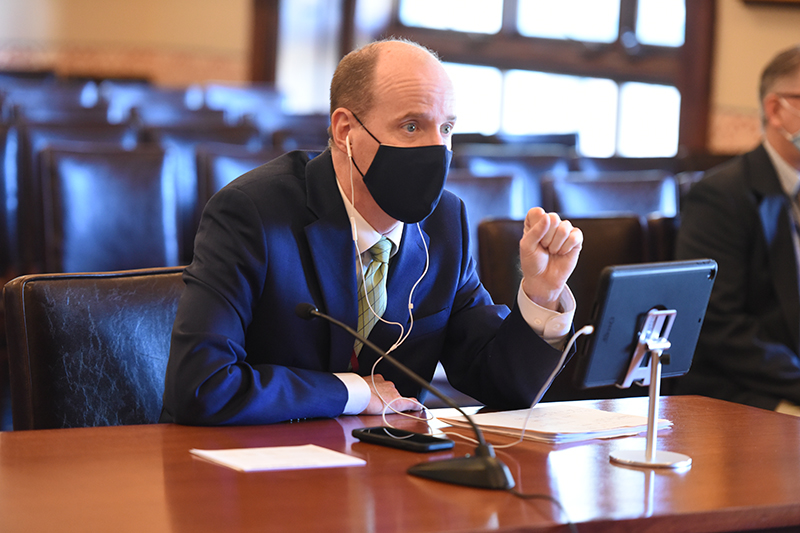 SPRINGFIELD – State Senator Bill Cunningham passed legislation out of the Senate Behavioral and Mental Health Committee that would help promote mental health treatment for police officers and firefighters by providing better focus for the First Responder Suicide Prevention Task Force.
"First responders have difficult, stressful, important jobs," said Cunningham, a Democrat who represents portions of Chicago and the southwest suburbs. "They need and deserve more mental health support."
According to studies cited by the Substance Abuse and Mental Health Services Administration, firefighters consider and attempt suicide at a higher rate than the general population, and nationally, between 125 and 300 police officers commit suicide every year.
Cunningham's legislation would require the First Responder Suicide Prevention Task Force to make recommendations in specific areas that would help prevent suicide and connect first responders to mental health resources.
The legislation emphasizes access to mental health and wellness services, peer support groups, and ongoing education relating to mental health. It also requires the task force to make recommendations regarding specialized mental health training targeted at first responders.
"Firefighters, police officers, and EMTs put their lives on the line every day to help keep our families and communities safe," Cunningham said. "They experience real trauma that can trigger mental health and substance abuse issues. We need to do more to help keep them and their families healthy."
The measure, House Bill 3911, now goes before the full Senate for further consideration.
Category: Press Releases