Published: Friday, July 30, 2021 03:25 PM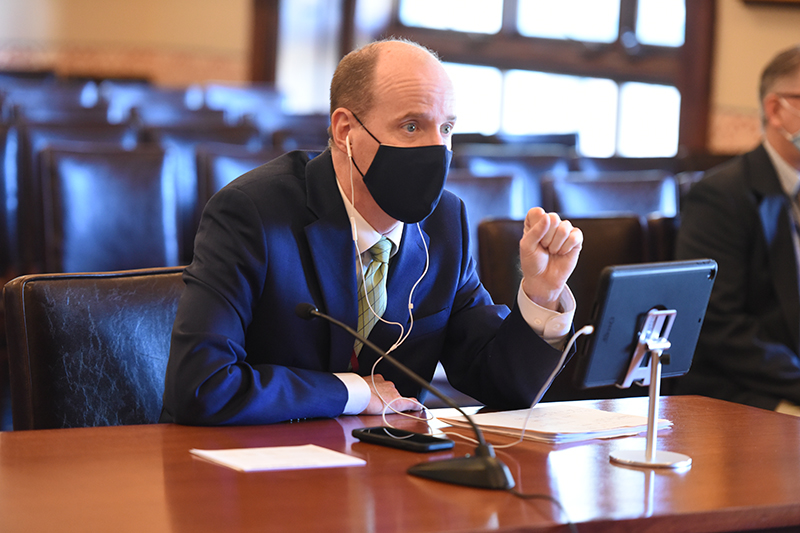 SPRINGFIELD – Illinois community college students with a B-average or better will automatically qualify to transfer to the University of Illinois under a new law State Senator Bill Cunningham shepherded through the General Assembly.
"This law accomplishes two important goals: helping students attain a quality education and helping keep talented young people in Illinois," said Cunningham, a Democrat who represents portions of Chicago and the southwest suburbs.
Under the law, the U of I will create a four-year uniform admission system pilot program, guaranteeing qualified students admission to one of the U of I system universities. In order to qualify, a student must have:
Graduated from an Illinois high school.
Earned at least 36 transferable credits at an Illinois community college.
Maintained a 3.0 or better grade point average for all transferable coursework.
Satisfied the university system's English language proficiency requirement.
The universities will prioritize current state residents and cannot turn any qualified applicant aside unless the university's enrollment capacity is 100% full with state residents.
"Knowing that you can automatically qualify to study at the U of I if you maintain a B average at an Illinois community college is a great incentive for in-state students," Cunningham said. "It encourages them to stay in state and gives them the peace of mind to know they can start their university career at a less expensive community college."
The U of I system encompasses three universities, including the primary campus in Urbana-Champaign, as well as institutions in Chicago and Springfield.
The law, originally House Bill 796, takes effect Jan. 1, 2022.
Category: Press Releases