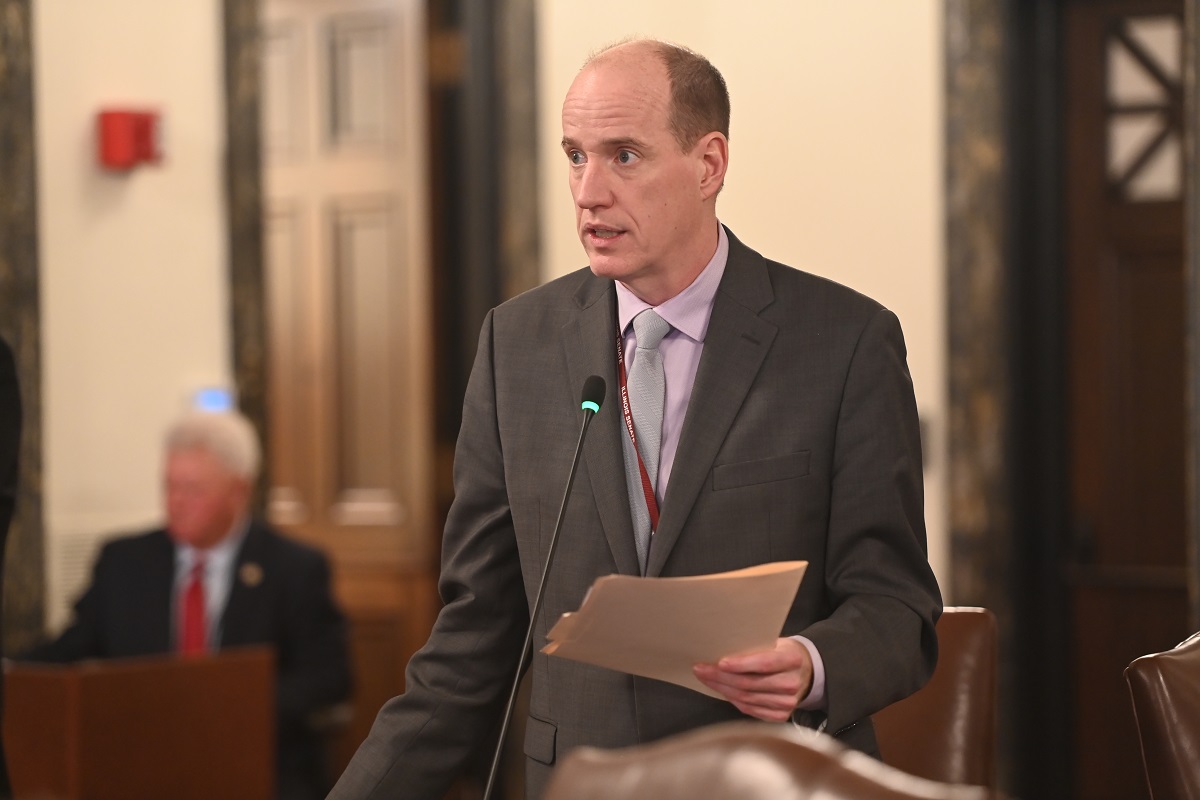 SPRINGFIELD – State Senator Bill Cunningham advanced a measure through the Illinois Senate that makes it easier for a veteran non-profit to fundraise.
"This bill helps a public-private network provide more support services for our veterans," said Cunningham, a Democrat who represents portions of Chicago and the Southwest Suburbs. "When veterans need assistance, it only makes sense to give the Illinois Joining Forces network a greater ability to fundraise."
House Bill 5542 makes several changes to the Illinois Joining Forces network at their request. The bill removes the executive board, which allows the foundation to add an additional 18 members, nine of which can be appointed by the foundation themselves, to assist with fundraising.
The bill also changes a definition to allow other entities funded by the State to join the Foundation. IJF operations are supported by fundraising efforts that include soliciting private donations as well as public and private grant funding. IJF is not funded by state appropriations and all funds collected are considered private funds, though they are subject to financial and compliance audits in accordance with the Illinois State Auditing Act.
"The General Assembly's support of IJF's mission and its public-private partnership is critical in ensuring all those that served are connected to the resources they need to live the life they stood to protect," said IJF Executive Director Brenda Osuch. "IJF is grateful for the work done by Senator Cunningham to advance House Bill 5542 through the Senate."
House Bill 5542 passed the Illinois Senate Thursday and heads to the governor's desk.