Published: Monday, February 06, 2017 10:04 AM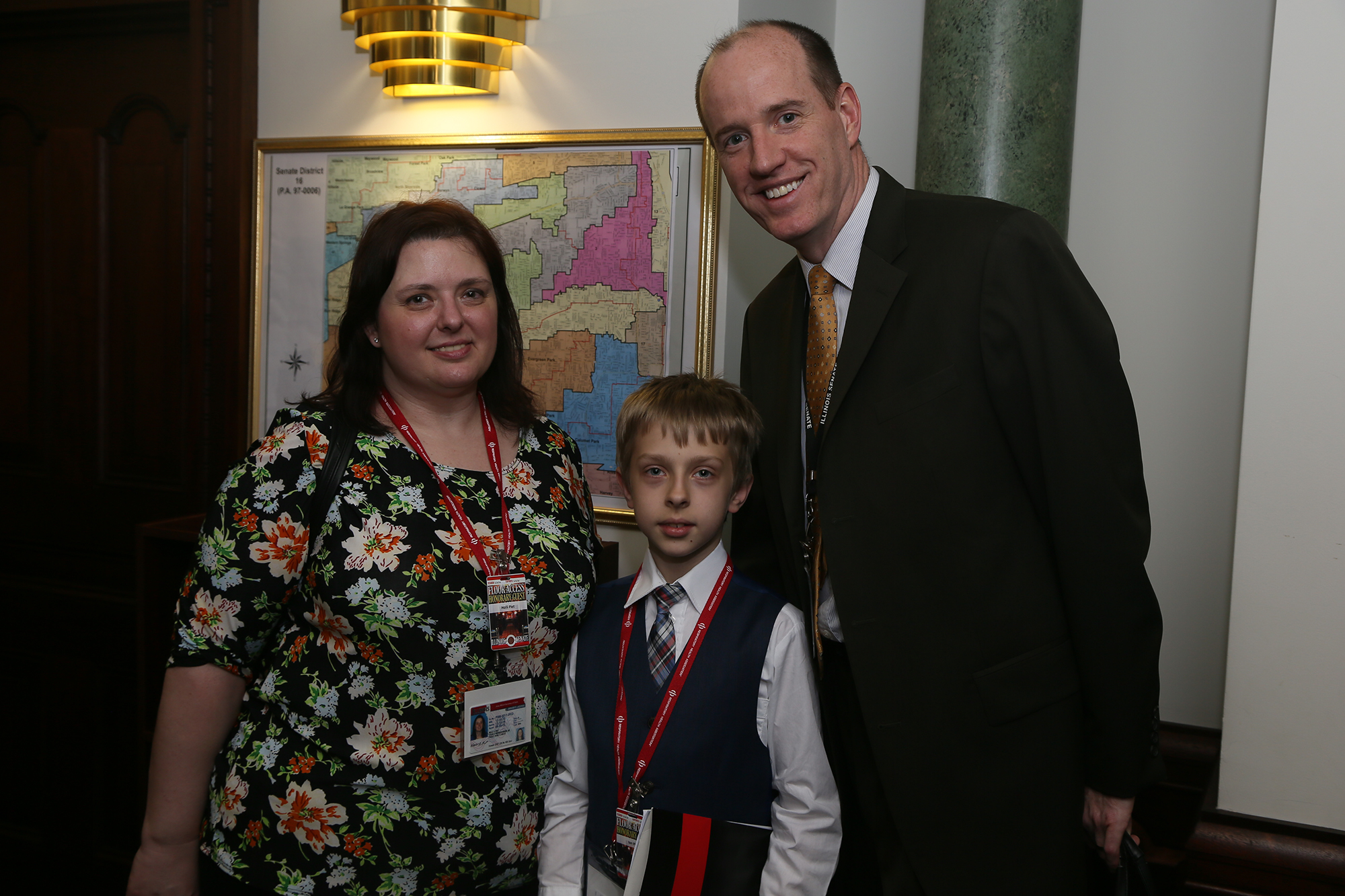 CHICAGO – The story of a young Ian Piet and his family recently has caused two Illinois legislators to join his fight against lung cancer. State Senator Bill Cunningham and Representative Kelly Burke have signed up to Hustle Up the Hancock held by the Respiratory Health Association on February 26, 2017.
"I met Ian at the State Capitol and listened to his story about how his dad struggled with lung cancer," Cunningham said. "When he asked if I could join his team to find a cure for respiratory diseases like lung cancer I was ready."
Tinley Park resident Piet lost his father to lung cancer in 2015, motivating him and his mother, Holli, to become advocates for a cure for lung cancer and other respiratory diseases. Ian worked with Senator Michael E. Hastings to declare November 2016 Lung Cancer Awareness Month.
"I am excited to join the thousands of other climbers to raise money for this fantastic cause," Burke said. "We can all do our part to defeat lung cancer by raising money to invest in research and promote healthy living."
Senator Cunningham and Representative Burke will join Senator Hastings and Ian in their 94-story climb up the John Hancock Building to raise awareness and funds to find a cure for lung cancer.
Category: Press Releases