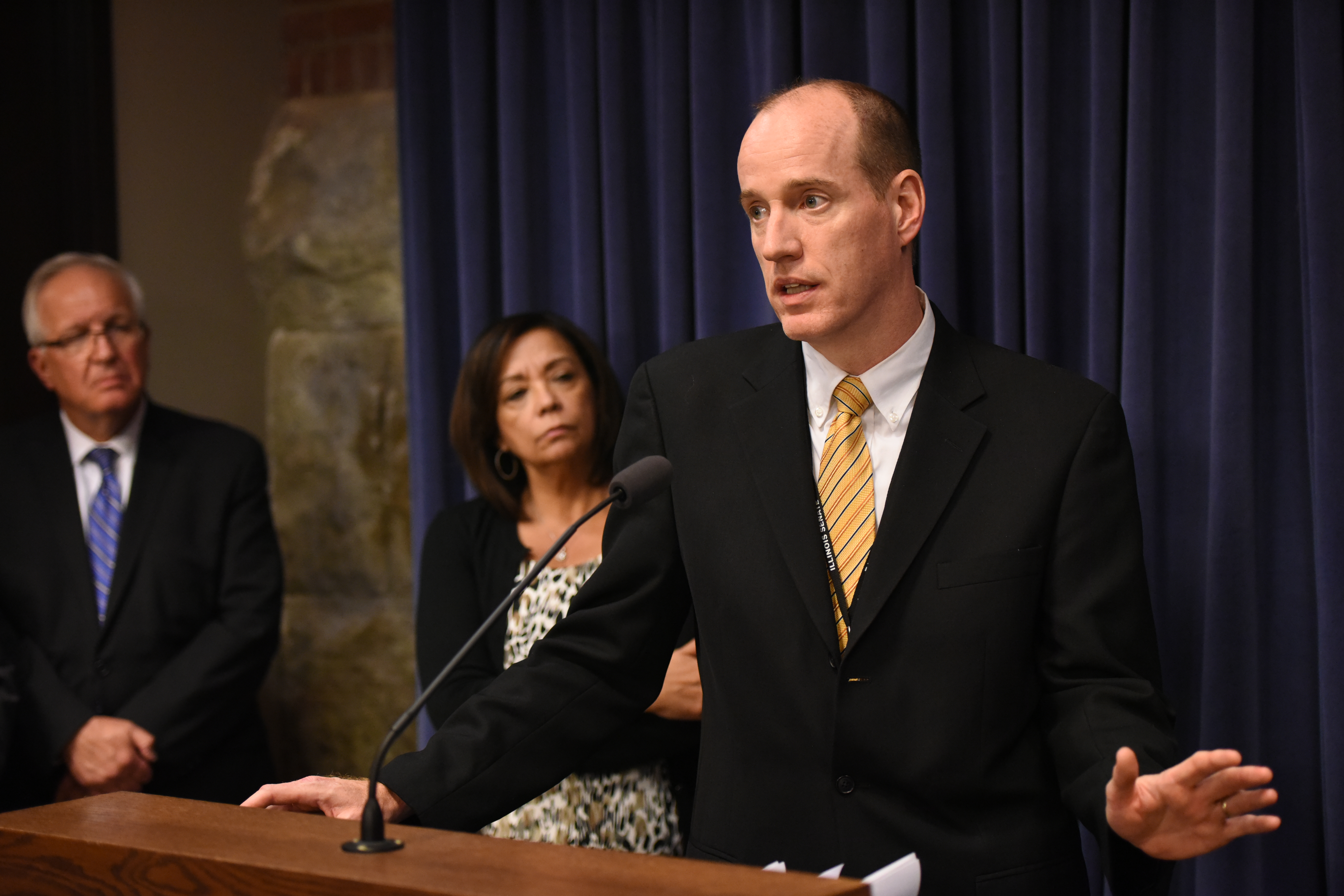 Bill Cunningham is a lifelong resident of the Chicago community. Before moving to the Illinois Senate, Cunningham served in the House of Representatives from 2011-2013. He serves sections of Orland, Worth, and Palos Townships in the Southwest Cook County Suburbs and the neighborhoods of Mount Greenwood, Beverly, Morgan Park and Auburn-Gresham in Chicago.
In the House of Representatives, Cunningham sponsored several pieces of legislation designed to crack down on registered sex offenders and protect senior citizens. He fought for consumer rights by opposing legislation that would increase ComEd's electrical rates. He also worked to create new educational opportunities in his district by passing legislation to expand the Chicago Agricultural High School.
Before taking office as a State Representative, Cunningham spent the previous twenty years working for the Cook County Sheriff's Office, serving as Director of Communications to Sheriff Mike Sheahan and as Chief of Staff to Sheriff Tom Dart.
In each of these positions, Bill obtained vast experience managing nearly 7,000 Sheriff's Office employees and forming policies for one of the largest law enforcement agencies in the nation.
As a husband and father, Cunningham has been active in his community, coaching a youth soccer team and volunteering for charitable causes. He has also worked to improve educational institutions in his neighborhood by serving as a parent representative on the Sutherland Local School Council.
Bill is a graduate of the University of Illinois at Chicago (1990). Bill and his wife Juliana have two daughters and reside in the Beverly neighborhood.
Category: Menu Pages