Published: Tuesday, May 08, 2018 02:51 PM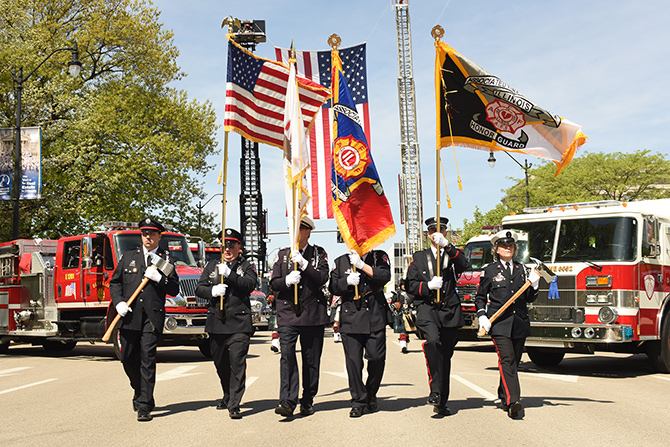 SPRINGFIELD - State Senator Bill Cunningham joined firefighters and their families from across the state today for the 25th annual Illinois Fallen Firefighter Memorial at the Capitol.
The Illinois Firefighter Memorial is dedicated to the firefighters of Illinois, who have given their lives in the line of duty and to those firefighters who heroically serve with courage, pride and honor. The Line of Duty Death Award is given to the family of a firefighter deceased in, or as a result of, the performance of their duty. In addition to firefighters and fire officials, the event features the Associated Fire Fighters of Illinois Honor Guard and Pipes & Drums.
This year, State Fire Marshall Matt Perez honored two firefighters:
Firefighter John "Mike" Cummins, Homer Fire Protection District
Firefighter Lawrence Matthews, Village of Dolton Fire Department
Category: Press Releases