Published: Friday, March 17, 2017 09:51 AM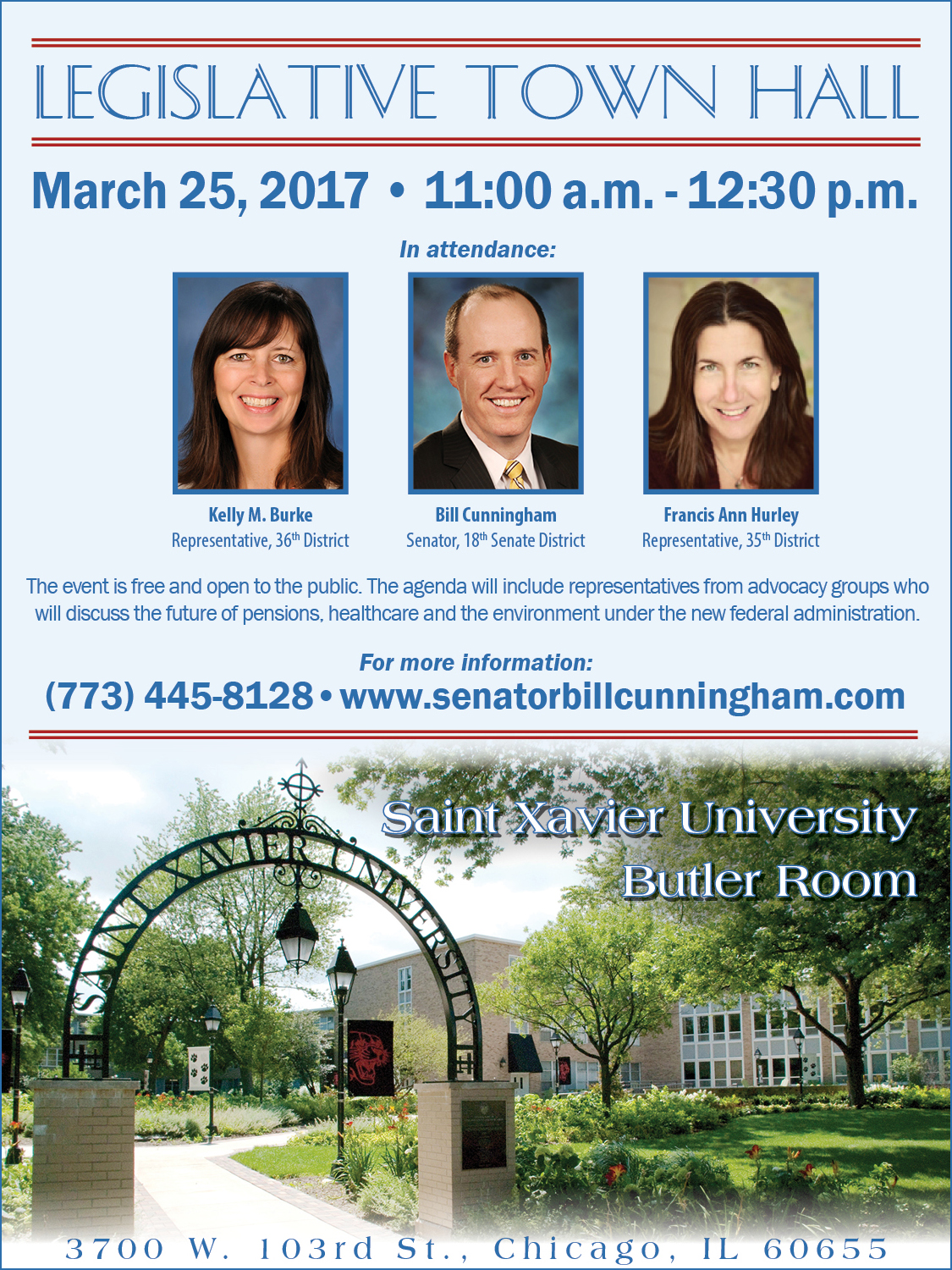 CHICAGO – State Senator Bill Cunningham, Representative Fran Hurley and Representative Kelly Burke are set to host a Legislative Townhall on Saturday, March 25 at Saint Xavier University.
"When a new federal administration starts to make changes, a lot of questions arise about how this will affect one's day to day lives," Cunningham said. "We just want to take an opportunity for people to be able to get some answers on what to expect for the next four years."
Representatives from Saint Xavier University, AARP, the Illinois Environmental Council and the Center for Tax and Budget Accountability will be in attendance to discuss the effects of the new federal administration on healthcare policy, environmental policy and pensions.
"The town hall meeting was organized in response to increasing constituent concerns about how the new federal administration would affect healthcare, pensions, and our environmental sustainability. I hope that attendees will benefit from hearing from experts and will learn about what could happen next in these uncertain times." Representative Hurley said.
The event will be in the Butler Room of Saint Xavier University from 11 A.M. to 12:30 P.M. Co-hosts for the event are Saint Xavier University and the Beverly Area Planning Association.
Click the flyer for more information. If you have any questions, contact Senator Bill Cunningham's office at (773) 445-8128.
Category: District Events