Published: Monday, December 07, 2015 02:31 PM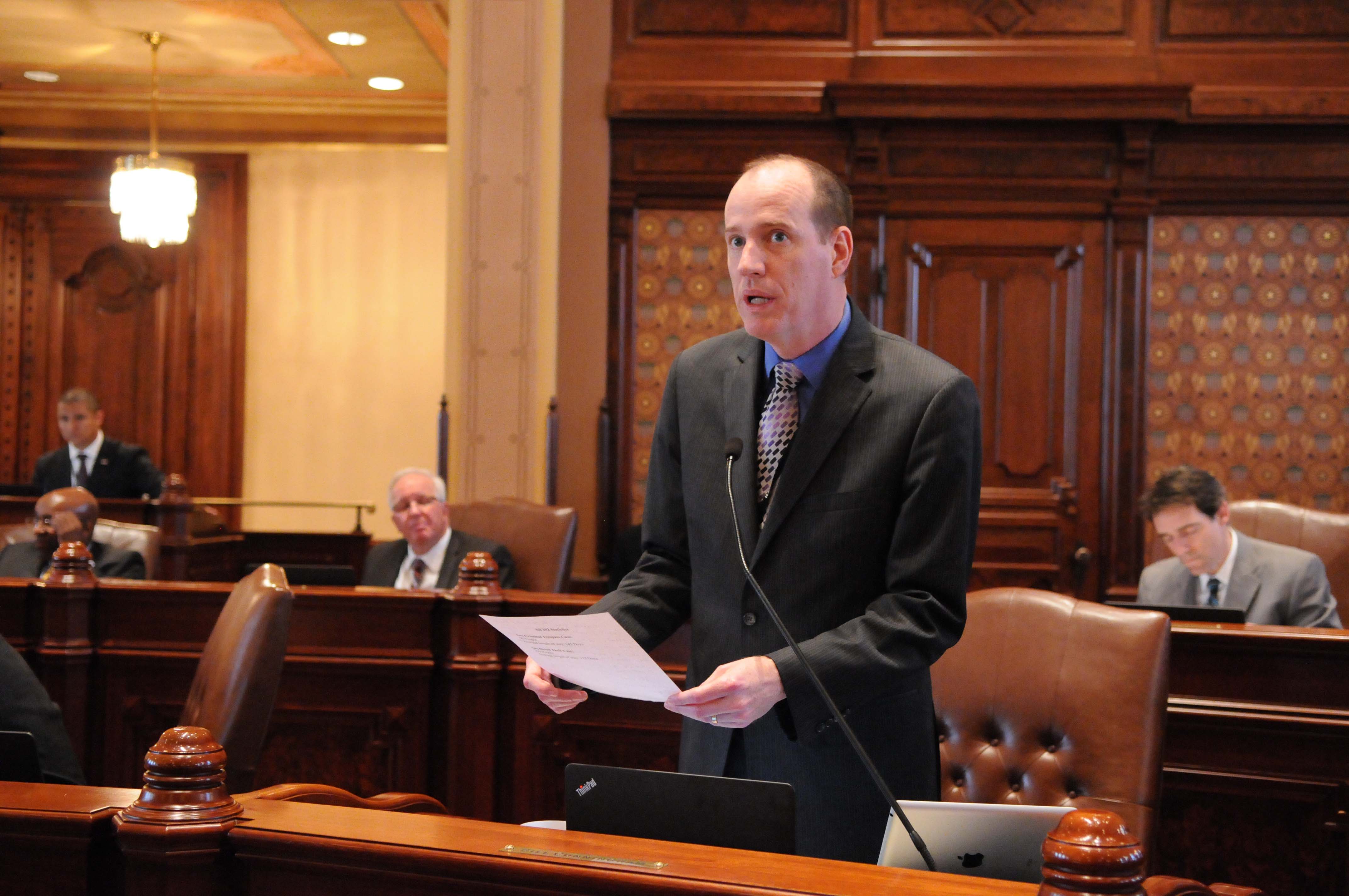 On Monday, December 7, the Senate voted to pass SB 2039. The legislation would release many non-GRF funds to go where they belong. The Motor Fuel Tax money, or gas tax, is one of the group of funds being released to local governments.
"It is time that we give this money to the communities that need it for public safety issues, like fixing potholes," said Senator Bill Cunningham, who voted to send gas tax revenue to local communities in May, as well.
The House of Representatives on Wednesday, December 2, voted to send that money back to local communities and sent the legislation to the Senate. After Senate approval, it is heading to the governor's desk for his signature.
"The fact that we had to take this vote again is disappointing. The governor had a chance to send this money out, but instead he vetoed it. I voted to put these funds where they can do some good," said Cunningham.
Many communities in Cook County will now be able to use money for critical projects. While 2015 gas tax amounts are not yet available, in 2014, Oak Lawn received $1,403,471 in gas tax money. Orland Park, in 2014, received $1,405,377 in gas taxes.
Senator Cunningham represents portions of Worth, Orland and Palos Townships in the southwest suburbs and the neighborhoods of Mt. Greenwood, Beverly, Morgan Park and Auburn-Gresham in Chicago.
Category: Press Releases