Published: Tuesday, December 20, 2016 09:31 AM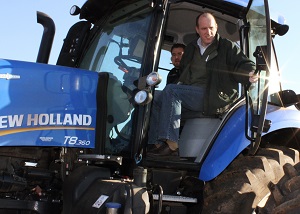 SPRINGFIELD – Illinois agriculture education will be receiving a boost thanks to measure pushed by State Senator Bill Cunningham that goes into effect on January 1, 2017.
The legislation, Senate Bill 2975, will add agriculture education as an area of identified staff shortage, which would make additional scholarship money available for those who want to go into agriculture education.
"There is a shortage of qualified agriculture education teachers in Illinois," Cunningham said. "As a result, fewer students are receiving science and business-based instruction that could prepare them for the growing number of jobs available in agriculture.
Cunningham pointed to a recent Purdue University study that found nearly 58,000 jobs will open annually across the United States in occupations involving food, agriculture, and natural resources over the next five years, but colleges and universities are not training enough students to qualify for those jobs.
Category: Press Releases