Published: Monday, August 07, 2017 11:44 AM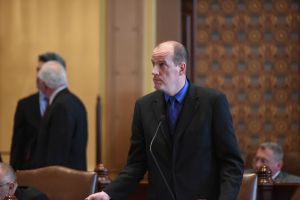 SPRINGFIELD – Custody of defendants with mental health issues will become more streamlined due to legislation being signed into law.
"We need to make resources readily available to ensure the mental health of anyone determined to be unfit to stand trial are dealt with appropriately," State Senator Bill Cunningham said.
The legislation, House Bill 649, would create a formal process for the county sheriff and the Department of Human Services to handle custody of defendants found unfit to stand trial or not guilty by reason of insanity. It provides requirements regarding the evaluation and transportation of the defendant to a secure facility.
"This new law will only keep our communities safer in the long run," Cunningham said.
The measure was signed by the governor on Friday.
Category: Press Releases