Published: Sunday, August 13, 2017 06:16 PM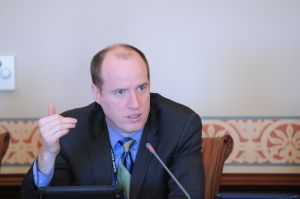 SPRINGFIELD – School districts throughout the southwest suburbs and the state, ignored by Illinois' worst-in-the nation education funding formula, could see much needed resources sent to them soon after the Senate voted to override the governor's veto of significant education funding reform.
"Our worst-in-the-nation education funding formula needed to go," Cunningham said. "But it shouldn't go at the expense of economic development and punishing school districts. I voted to override to provide a new system that will deliver some stability and fairness in funding."
Senate Bill 1 was vetted by multiple organizations throughout the state. It had the support of superintendents, school boards and teachers.
The estimated overall gain that area school districts would experience under Senate Bill 1 based on the current-year funding levels:
Chicago Ridge School District 127-5 — $880,000
Community High School District 218 — $409,448
Cons High School District 230 — $209,950
North Palos School District 117 — $315,924
Oak Lawn Community HS District 229 — $135,174
Oak Lawn-Hometown School District 123 — $146,644
Worth School District 127 — $193,129
Category: Press Releases