Published: Tuesday, August 29, 2017 04:31 PM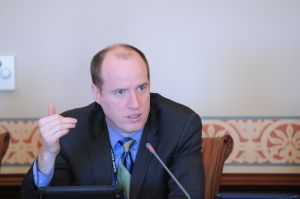 SPRINGFIELD – State Senator Bill Cunningham issued the following statement in regards to the education funding reform vote taken today.
"For over 20 years, schools in Chicago and the Southwest Suburbs have been shortchanged by the most inequitable formula in the country. Today, we took a step to end that inequity," Cunningham said. "This bill will provide more equitable funding and for the first time, provide a path for property tax relief in districts with high tax rates."
The legislation, Senate Bill 1947, passed the Senate today and awaits the governor's signature to become law.
Category: Press Releases