Published: Tuesday, October 10, 2017 01:35 PM
ORLAND PARK – Chicago area residents searching for a job have a chance to meet with hiring employers in the area this Thursday in Orland Park.
State Senator Bill Cunningham and State Representative Fran Hurley will be hosting the job fair at the Orland Park Civic Center from 9:00 a.m. to 1:00 p.m. In order to register, job seekers can go to senatorbillcunningham.com and follow the link for job seekers.
On Saturday, 18th legislative district constituents who want a chance to talk to Senator Cunningham and Representative Hurley about their concerns with state government will be able to at more than a dozen coffee shops around the district.
For a list of locations and times, information can be found at senatorbillcunningham.com, or call (773) 445-8128.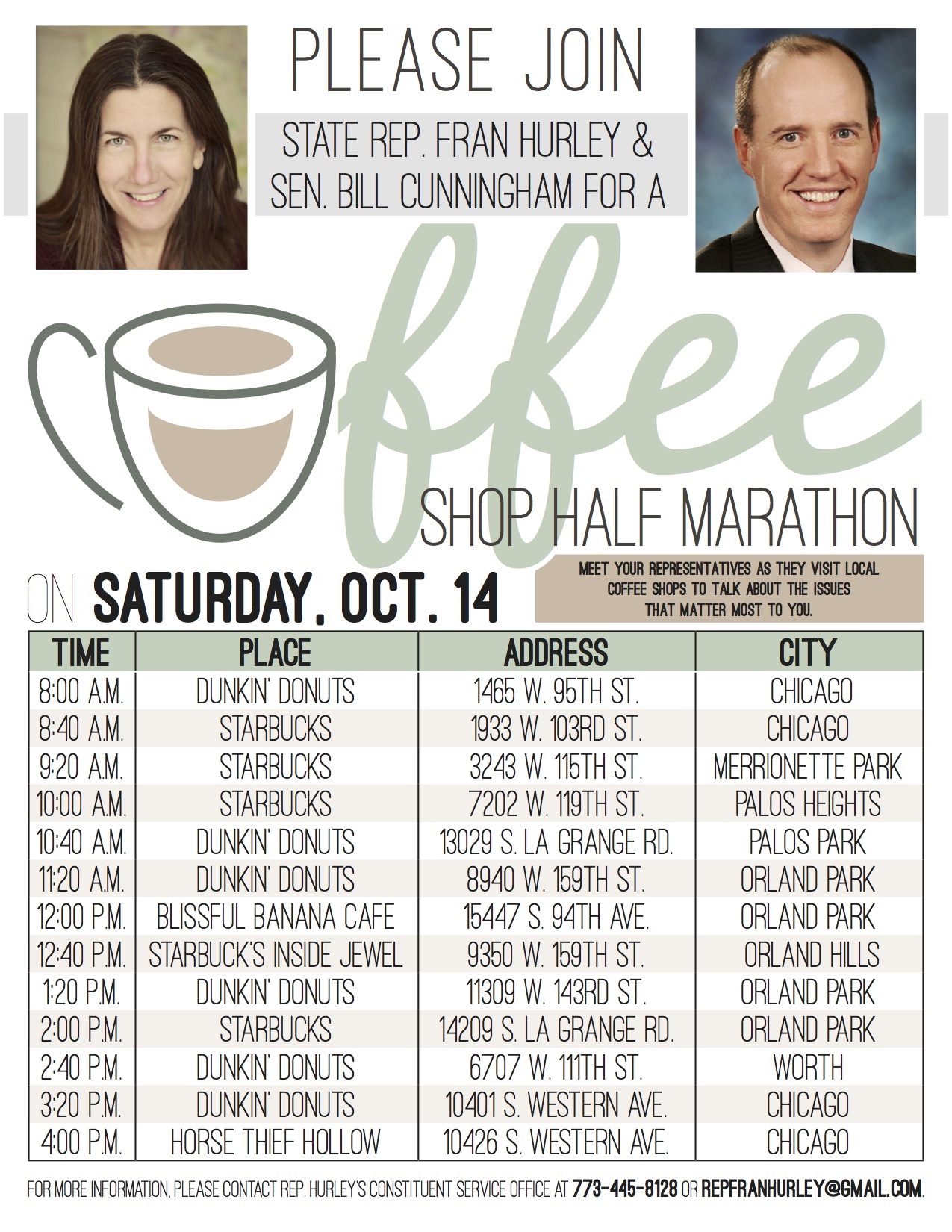 Category: Press Releases