Published: Wednesday, April 25, 2018 09:52 AM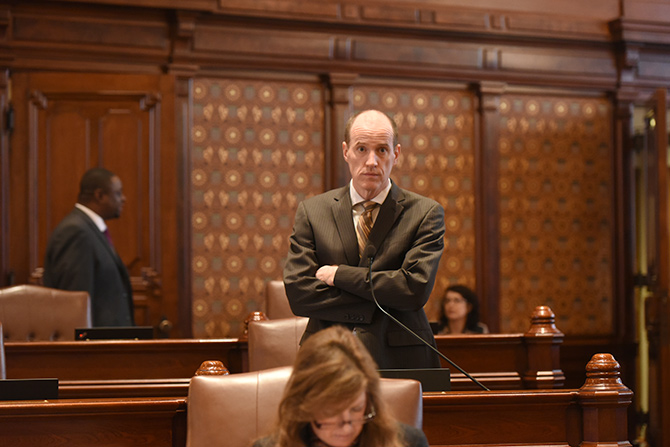 SPRINGFIELD – Legislation advanced by State Senator Bill Cunningham (D-Chicago) would expand the penalties for public indecency for incarcerated individuals, resulting in more severe jail time and fines for inmates who expose themselves to female employees.
The legislation, Senate Bill 3104, intends to curb the increasing trend of inmates exposing themselves to female public defenders and correctional officers.
SB 3104 would allow for inmates to be charged with public indecency. Under current law, "public indecency" refers only to behavior performed in a public place such as acts of sexual conduct or a lewd exposure of the body done with intent to arouse or to satisfy the sexual desire of the person.
Additionally, inmates would be required to register as a sex offender upon their second offense of public indecency. Currently, inmates are not required to register as a sex offender until their third offense.
In 2017, 222 detainees have been charged with indecent exposure, including 144 cases where the victims were jail personnel and 29 where complaints were filed by defenders.
"It goes without saying that female staffers deserve to do their job without being exposed to such demeaning behavior," Cunningham said. "Even more shameful is the idea that we would expect women to continue to go to work and contend with downright harassment after more than two years of formal complaints, the first of which dates back to October 2015. Enough is enough."
SB 3104 passed out of the Senate Criminal Law Committee and now heads to the floor for a vote.
Category: Press Releases