Published: Thursday, May 24, 2018 01:18 PM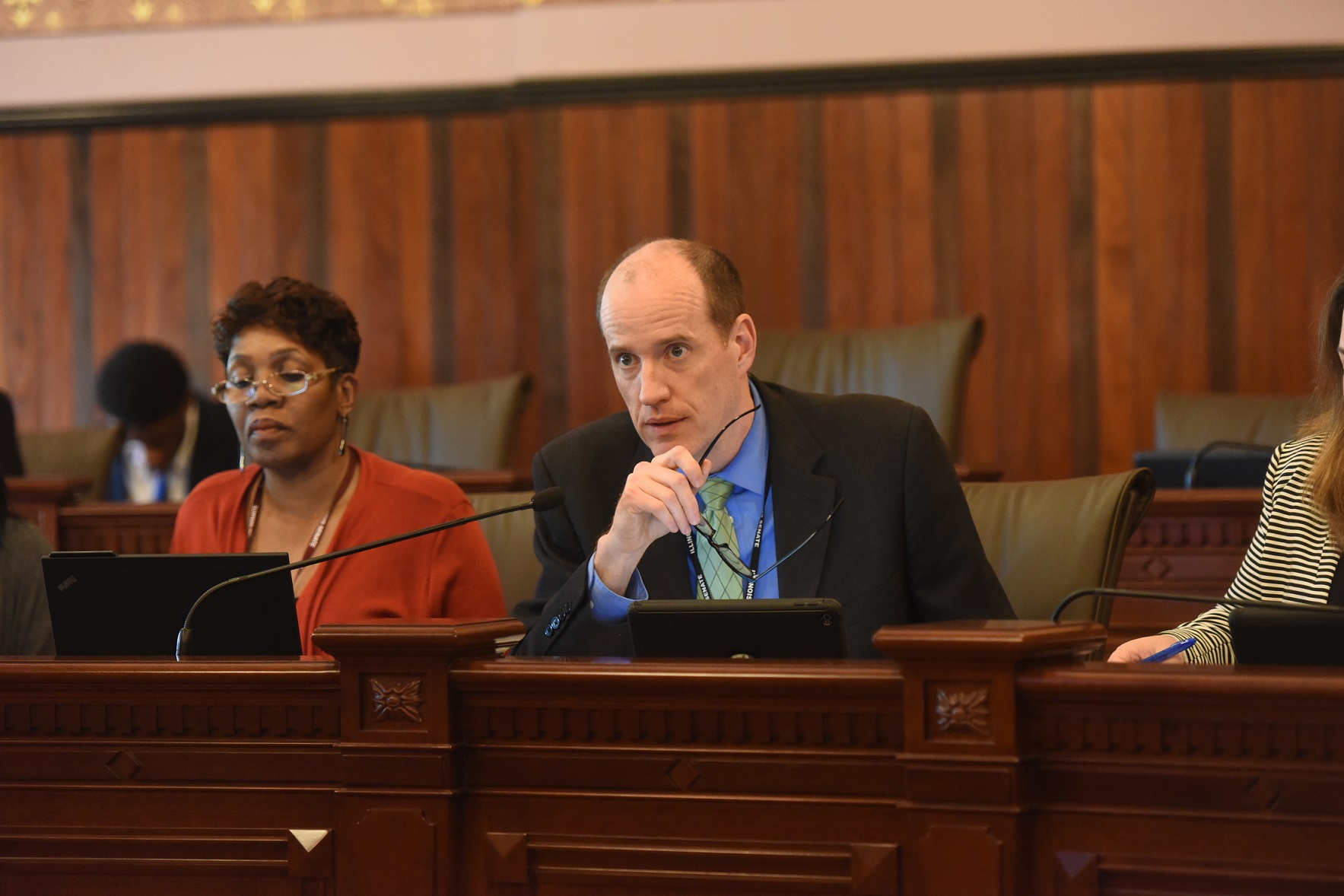 SPRINGFIELD - Illinoisan families using the Illinois Treasurer's College Savings Pool would receive heightened safeguards on their investments and would be given the option to use the funds if unexpectedly faced with disability-related expenses under legislation passed out of the Illinois Senate today.
House Bill 4751, introduced by State Senator Bill Cunningham, would resolve discrepancies between federal requirements and the College Savings Pool administered by the Illinois State Treasurer's Office. The state treasurer administers college savings programs like Bright Start and Bright Directions, which allow Illinois families to save while taking advantage of federal and state tax benefits, allowing contributions to grow on a tax-deferred basis.
HB 4751 minimizes the fees that the State Treasurer's office may charge for the costs of managing the college savings accounts, by requiring that the Treasurer must keep the fees as low as possible and consistent with the associated costs. The measure also declares that contributions to the College Savings Pool are not state funds and cannot be commingled with state funds.
To help families faced with unexpected costs relating to disabilities, the measure would also allow account owners to roll over funds into an Illinois ABLE account with incurring taxes. Illinois ABLE is a tax-advantaged investment program that provides persons with blindness or disabilities the option to save for disability-related expenses without putting their federal means-tested benefits at risk.
"If circumstances change and college is no longer a goal, families dealing with the burden of disability expenses need to have the option to tap into their Bright Start or Bright Direction funds," Cunningham said.
HB 4751 now moves to the House for concurrence. Cunningham represents parts of Chicago and the Southwest Suburbs.
Category: Press Releases