Published: Wednesday, June 27, 2018 01:23 PM
Cunningham: 'This is the result of Gov. Rauner's obsessive attacks on public workers'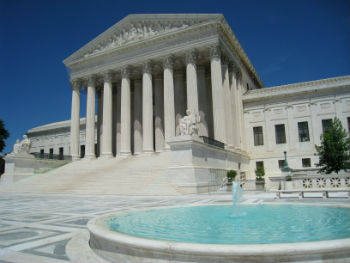 CHICAGO – State Senator Bill Cunningham expressed disappointment in this morning's U.S. Supreme Court decision to weaken collective bargaining rights for average workers who depend on unions to amplify their voice in the workplace.
"This is the result of Gov. Bruce Rauner's obsessive attacks on teachers, police officers, firefighters and all the other public employees who do difficult work on behalf of taxpayers every day," said Cunningham, a Democrat representing Chicago and the southwest suburbs.
"The middle class is shrinking in our nation, and it is in large part due to the loss of union jobs. Those losses will accelerate with the Janus decision. It's both shameful and telling that the governor will count this set-back for working families as one of the few 'accomplishments' of his tenure."
The U.S. Supreme Court's ruling in the landmark Illinois public employee union case Janus v. AFSCME Council 31 overturns unions' ability to collect fees from non-members to cover the costs of collective bargaining and enforcement of labor contracts. These fees are known as "fair-share" or "agency fee" payments.
Rauner filed suit over fair-share fees in 2015 shortly after becoming governor. The Supreme Court's ruling, which overturns a 1977 decision, has implications for collective bargaining units all over the country.
Timeline of Janus v. AFSCME
May 23, 1977 — A U.S. Supreme Court decision in Abood v. Detroit Board of Education legalizes the collection of union fair-share fees from non-members for costs related to negotiating and enforcing labor contracts. Fair-share fees could not be used for lobbying and political expenses by unions.
Feb. 9, 2015 — Republican Gov. Bruce Rauner, in office less than a month, issues an executive order suspending the deduction of fair-share fees from state employees' paychecks and sending the money to unions. He also files a federal lawsuit challenging the constitutionality of fair-share fee collection, contending it violates the First Amendment.
Sept. 13, 2016 — A federal judge in Chicago dismisses Rauner's lawsuit, saying the governor does not have standing in the case.A state worker, Mark Janus, later is allowed to intervene in the case, saying he objects to fair-share fees being deducted from his paycheck to be sent to a union. J anus' legal representation is provided by the National Right to Work Legal Defense Foundation and the Liberty justice Center.
March 21, 2017 — An appellate court affirms the federal judge's 2016 decision to dismiss the case. Janus appeals the appellate ruling to the Supreme Court.
Sept. 28, 2017 — The U.S. Supreme Court agrees to hear the Janus case.
Feb. 26, 2018 — Oral arguments are presented to the Supreme Court in Washington, D.C. Gov. Rauner is present for the arguments and speaks to the media afterward.
June 27, 2018 — U.S. Supreme Court hands down its ruling in Janus v. AFSCME Council 31.
Category: Press Releases