Published: Friday, September 07, 2018 08:22 PM
More than $7.6M in new money funneled to area students in just two years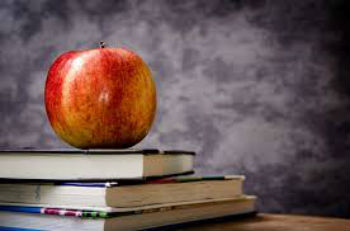 SPRINGFIELD – Southwest suburban families will continue to benefit from Illinois' new school funding formula, which guarantees local schools will receive nearly $4.3 million more this year than they did last year, State Senator Bill Cunningham said today.
That means the new formula will have pumped more than $7.6 million in additional money into schools in the 18th State Senate District during its first two years on the books.
"Superintendents are making meaningful changes in schools and classrooms across the southwest suburbs because of the new formula," said Cunningham, a Democrat who supported the overhaul of Illinois' archaic school funding formula. "Schools that have gotten the short end of the stick for years are moving to the front of the line for support, and that's how it should be."
Statewide, many school districts are rehiring teachers and counselors who were laid off because of budget constraints, reinstating vital programs, creating innovative new learning programs, and establishing much-needed stability so they can budget for the future.
Under Illinois' evidence-based model, no schools receive less money than they did the previous year, and last year's new money becomes part of the current year's base funding minimum. This allows long-underfunded schools to achieve adequate funding over time without penalizing schools that have already had adequate funding.
For example, last year – the first year under the new formula – Chicago Ridge District 127-5 received $1.2 million in new, additional state money. This year, more than $923,000 will be added to the district's total for 2018-2019 under the formula, bringing its total state funding for the academic year to nearly $9.6 million
North Palos School District 117 received more than $620,000 under the new formula last year. This year, more than $1.3 million will be added to the district's total for 2018-2019 under the formula, bringing the district's total state funding to more than $11.1 million for this school year.
A breakdown of local schools' funding for 2018-2019 under Year 2 of the evidence-based model, according to calculations by the Illinois State Board of Education:
North Palos School District 117 — $1,332,987 in new money | $11.2 million total state contribution
Palos CCSD 118 — $3,245 in new money | $1.6 million total state contribution
Oak Lawn-Hometown SD 123 — $249,541 in new money | $6.4 million total state contribution
Evergreen Park Elementary SD 124 — $90,580 in new money | $2.9 million total state contribution
Worth SD 127 — $460,997 in new money | $5.3 million total state contribution
Chicago Ridge SD 127-5 — $923,372 in new money | $9.6 million total state contribution
Orland SD 135 — $5,885 in new money | $4.4 million total state contribution
Community High School District 128 (Richards, Shepard, Eisenhower) — $543,320 in new money | $13.4 million total state contribution
Oak Lawn Community High School District — $437,449 in new money | $3.7 million total state contribution
Consolidated High School District 230 (Stagg, Sandburg, Andrew) — $190,192 in new money | $7.4 million total state contribution
Evergreen Park Community High School District 231 — $21,840 in new money | $1.4 million total state contribution
Category: Press Releases