Published: Wednesday, January 09, 2019 01:48 PM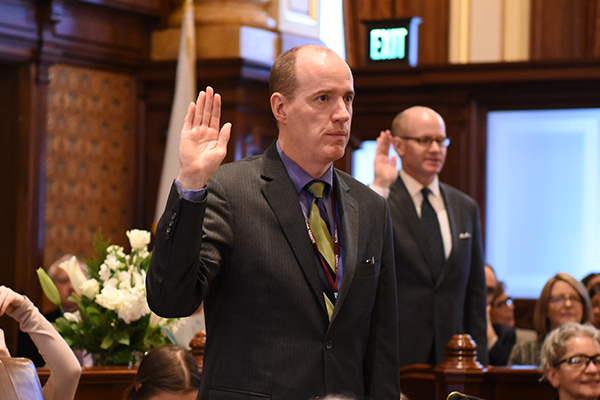 SPRINGFIELD – Access to health care, continued funding for education, protecting consumers' rights and ensuring the state has a balanced budget will continue to be priorities for State Senator Bill Cunningham, who was sworn in for his third term today.
"I am honored that the people of the 18th District have entrusted me with another term as their state senator," said Cunningham, a Democrat who represents portions of Chicago and the southwest suburbs. "I look forward to continuing to represent my community in Springfield and passing legislation that will move our state forward."
During his previous term in the Illinois Senate, Cunningham passed measures to protect consumers from identity theft, to eliminate police ticket quotas and to ensure proper funding for pensions for first responders. He voted to increase southwest suburban school districts' share of state funding to help reduce reliance on local property taxes, and he helped pass limits on youth access to harmful cigarettes and tobacco products.
Cunningham first joined the Illinois Senate in 2013.
Category: Press Releases