Published: Thursday, February 13, 2014 11:00 PM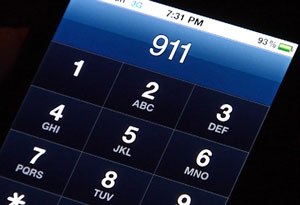 State Senator Bill Cunningham is proposing legislation aimed at protecting the privacy of ordinary citizens who call 911 in emergency situations. Under current state law emergency phone calls are subject to Freedom of Information Act requests, which can results in audio recordings of the calls being broadcast on television, radio and the Internet without the consent of the caller. Cunningham wants to change that.
"Freedom of Information laws are primarily intended to prevent government secrecy, not violate personal privacy. Unfortunately, we've seen that sense of privacy violated repeatedly over the years, often during tragic episodes in the 911 caller's life," Cunningham said.
Cunningham pointed to the recent airing of the 911 phone calls made during the Sandy Hook School shootings in Newtown, Conn. Local officials initially refused media requests to release the recordings, citing the privacy rights of the victims and callers. But a judge ruled the recordings were considered public records under the state's Freedom of Information Act and ordered the tapes released.
"The thousands of media outlets that aired those recordings weren't acting as government watchdogs trying to shed light on the conduct of law enforcement," Cunningham said. "They were simply looking to create shocking program content in order to boost ratings and drive visits to their websites."
Before being elected to the General Assembly, Cunningham spent 16 years as the press secretary for the Cook County Sheriff's Office. In that capacity, he was forced to balance the public's right to access information with the privacy rights of average citizens who performed their civic duty and called the authorities for help in emergency situations.
"Freedom of Information laws need to strike a balance. Consideration of the victim's rights and the privacy of the individuals making the 911 calls have to be part of the equation," Cunningham said. "Right now, they are not."
Senate Bill 3072 is currently in the Senate Assignments Committee. If passed, Illinois will join more than a dozen other states in restricting some level of access to 911 calls.
Category: Press Releases