Published: Wednesday, February 19, 2014 02:10 PM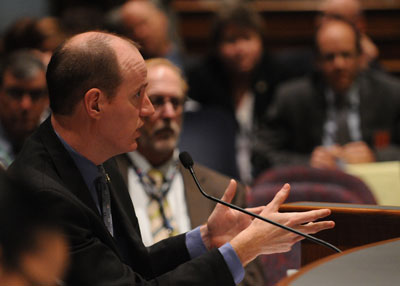 SPRINGFIELD – In an effort to promote school safety, State Senator Bill Cunningham is sponsoring legislation to require all non-public schools to annually meet with local police and fire departments to update their safety plans.
"Children in private schools need to be just as safe as those in public schools. Even in the safest neighborhoods, crisis scenarios can happen. This is not just about planning for a school shooter, but also for fires, tornados and other natural disasters," Cunningham said.
In 2005, the School Safety Drill Act established minimum safety plan requirements for all public schools in Illinois. This legislation would extend the same requirements to all non-public schools.
Senate Bill 2710, which passed out of the Senate Education Committee February 18 with a 14-0 vote, will now be heard by the full Senate.
Category: Press Releases