Published: Wednesday, July 22, 2015 01:23 PM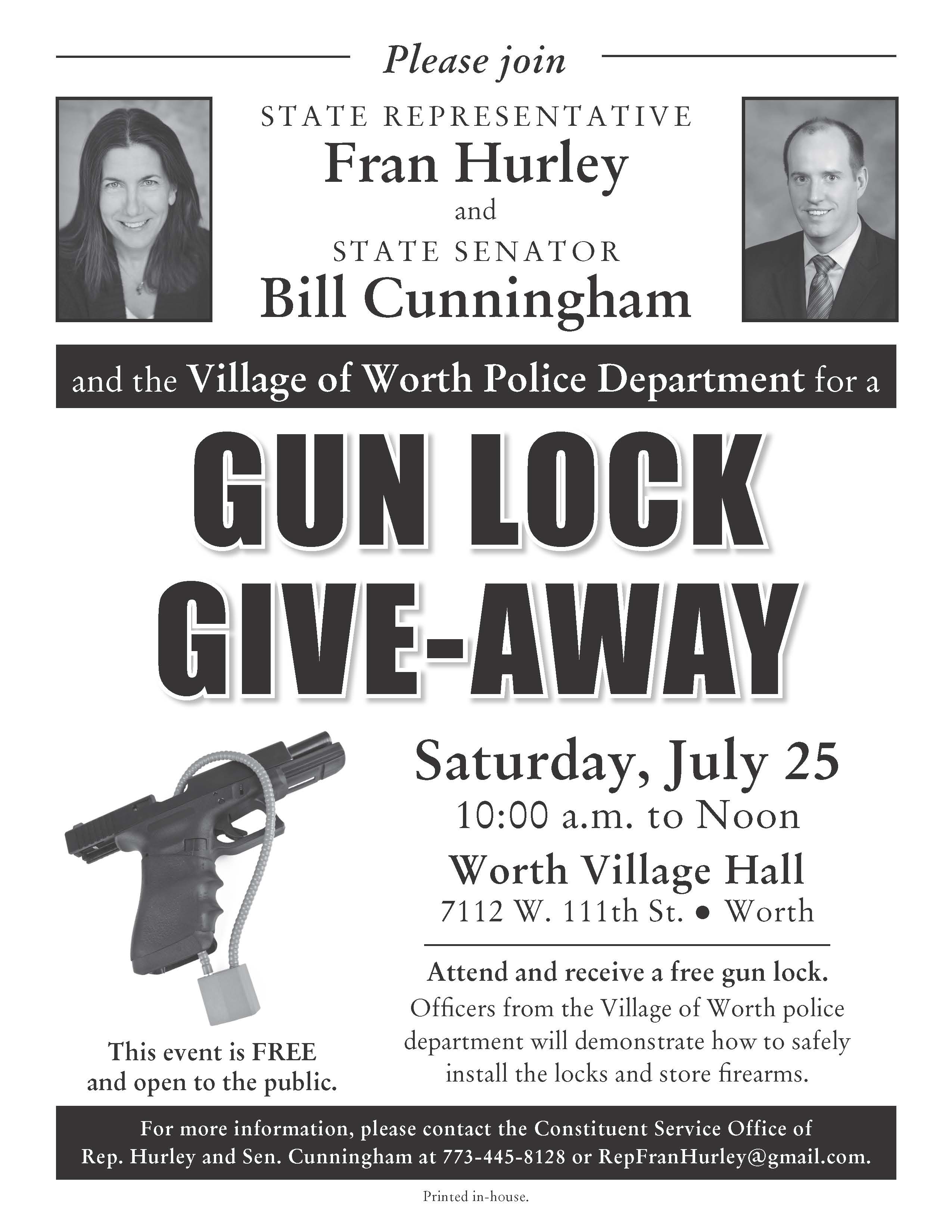 CHICAGO - State Senator Bill Cunningham (D-18th Senate), along with State Representative Fran Hurley (D-35th Representative) and the village of Worth Police Department are holding a "Gun Lock Give Away" on Saturday, July 25 from 10:00 AM until 12:00 PM at the Worth Village Hall, 7112 West 111th Street in Worth.
This event is free and open to the public. Attendees will receive a free gun lock. Village of Worth Police Officers will be on hand to demonstrate how to safely use and install the locks.
For more information, please contact the Constituent Services office of Senator Cunningham and Representative Hurley at 773-445-8128 or view the flyer attached.
Category: District Events