Published: Thursday, May 28, 2015 09:36 AM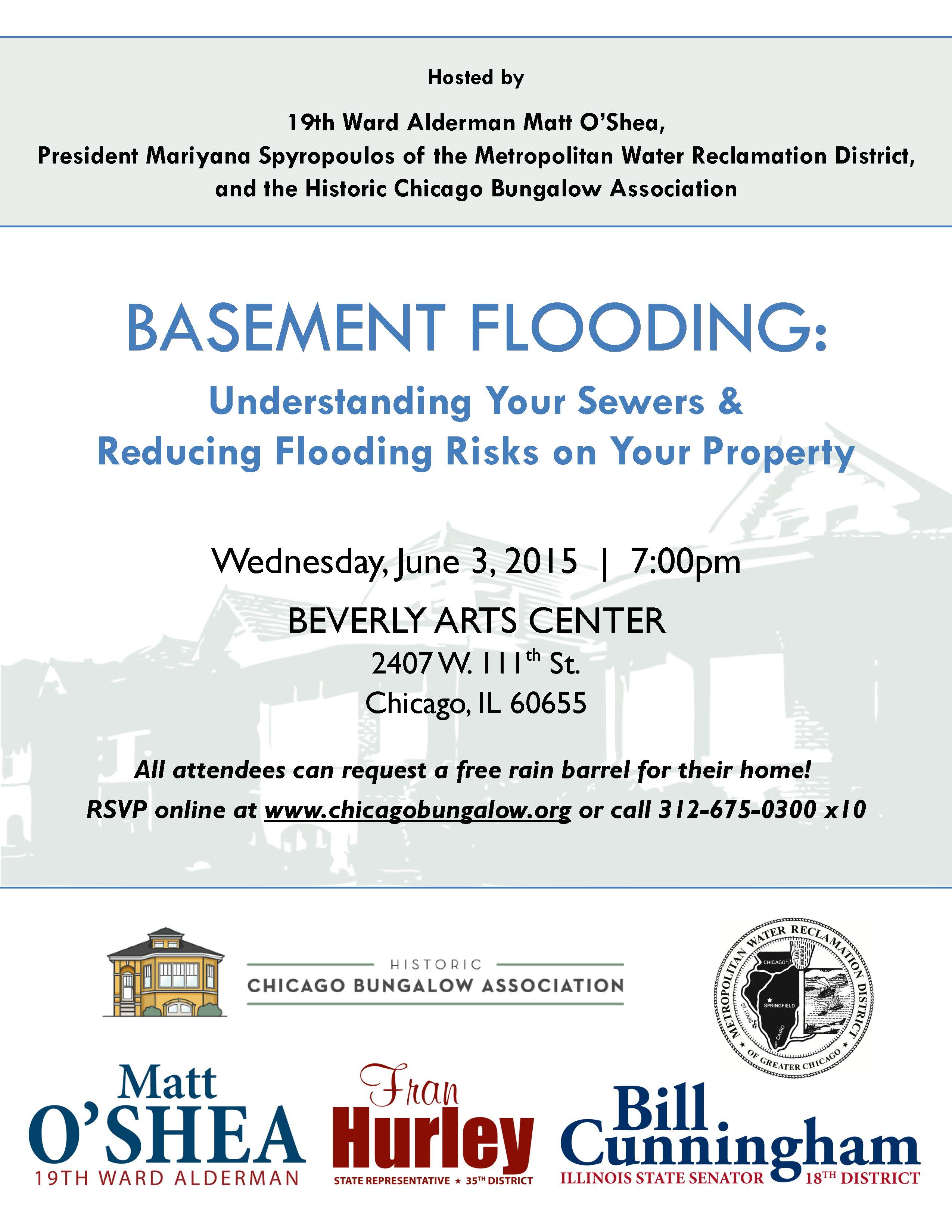 SPRINGFIELD - State Senator Bill Cunningham (D-Chicago), along with other elected officials and the Historic Chicago Bungalow Association, are holding a workshop to help homeowners prevent basement flooding.
The "Basement Flooding: Understanding Your Sewers & Reducing Flooding Risks on Your Property" workshop will be held on June 3 at 7:00PM in the Beverly Arts Center, 2407 West 111th Street in Chicago. Those in attendance will be able to request free rain barrels for their home.
Attendees are asked to RSVP either online at www.chicagobungalow.org or call 312-675-0300 x10.
Category: District Events