Published: Wednesday, May 01, 2019 02:09 PM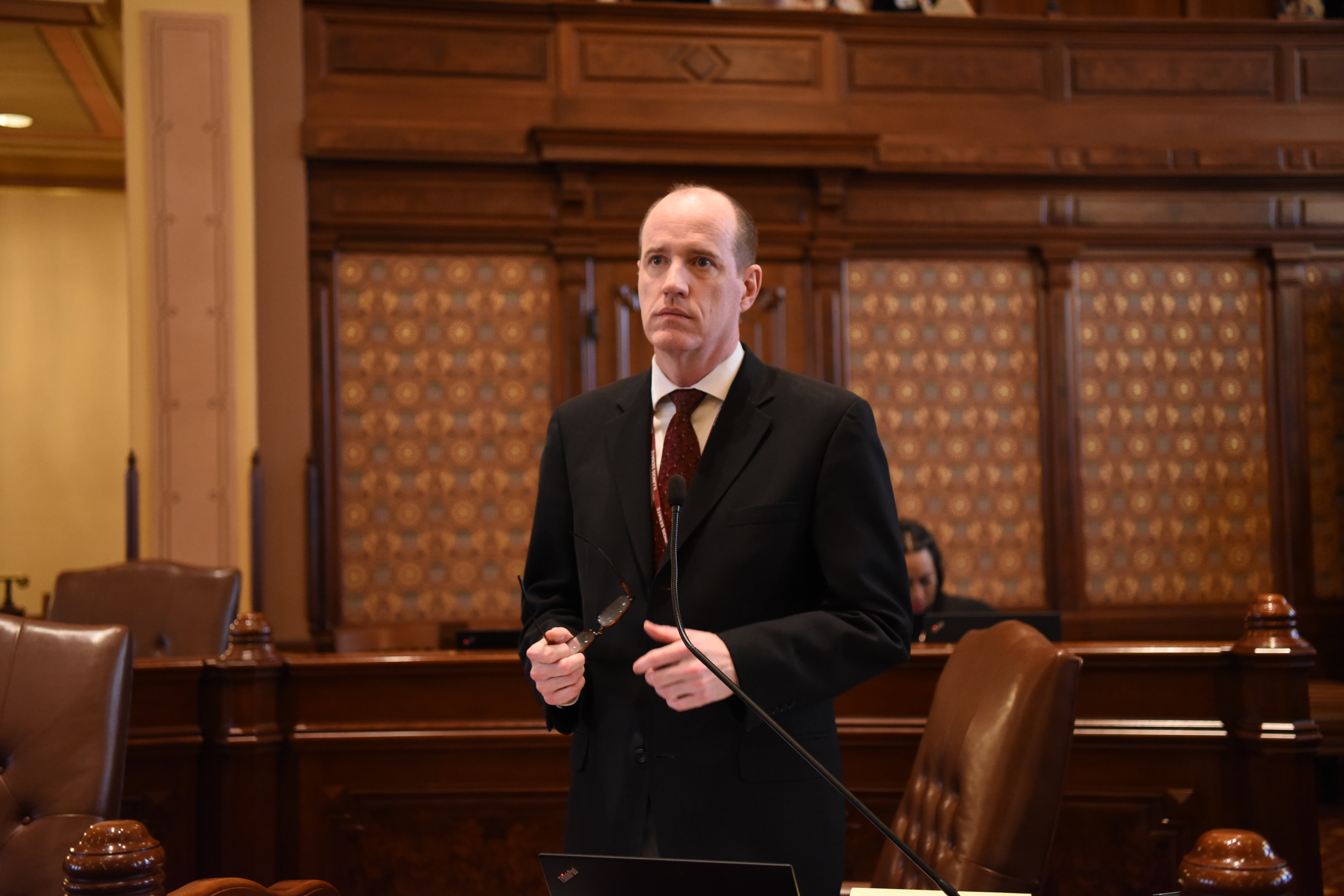 SPRINGFIELD – State Senator Bill Cunningham voted Wednesday for a tax reform package that – if passed by voters – would implement a fair tax system in Illinois and provide tax relief to 98 percent of 18th District taxpayers.
The fair tax overhaul would also provide property tax relief to homeowners and lower the income tax rate for middle and working-class taxpayers while asking the wealthy to pay their fair share.
"It's long past time for the wealthiest people in Illinois to pay their fair share to provide fiscal stability for our state," said Cunningham, a Democrat who represents portions of Chicago and the southwest suburbs. "We've been careening from one financial crisis to another for far too long and this proposal will lessen the burden on lower and middle income taxpayers without sacrificing the availability of services on which Illinois residents rely."
Illinois is one of only nine states that currently have a flat income tax.
"Almost every state that taxes income uses a fair rate system, including some states with very conservative political climates," Cunningham said. "This constitutional amendment would discard our outdated tax system and replace it with a modern, equitable one."
Another provision in the package would freeze property taxes on Illinois residents as long as the state fully funds public schools in the state.
"Illinois residents should not be forced to pay exorbitant property tax rates in order for their children to receive a high-quality education," Cunningham said. "High property taxes have been a serious issue for people in my district for a long time and this measure will finally start to bring some relief to taxpayers."
The package will now go before the House of Representatives.
Category: Press Releases