Published: Friday, April 12, 2019 10:40 AM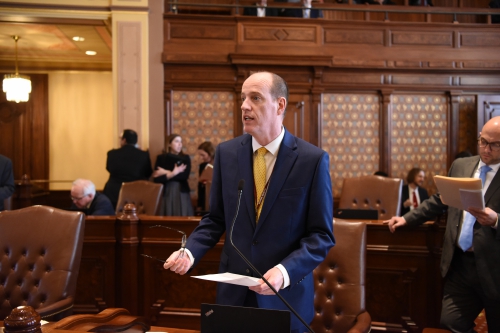 SPRINGFIELD – The Illinois Senate passed a measure Thursday introduced by State Senator Bill Cunningham that would crack down on assault and public indecency in prisons and jails.
Senate Bill 416 would allow a prison warden to revoke up to 90 days of pre-trial credit or good behavior credit from an individual if the prison disciplinary board sustains charges of public indecency, assault or battery on a peace officer.
The legislation would further allow prison wardens to revoke up to 365 days of credit for each subsequent charge that has been sustained by the prison disciplinary board.
"Peace officers have dangerous jobs and it's imperative that we protect these men and women just as well as they protect us," said Cunningham, a Democrat who represents portions of Chicago and the southwest suburbs. "These penalties will be an effective deterrent against inappropriate behavior in our prisons and make them safer for both the guards and the inmates, themselves."
The Senate approved the measure in a 57-0 vote. The bill will now go before the House of Representatives.
Category: Press Releases