Published: Friday, March 27, 2015 08:49 AM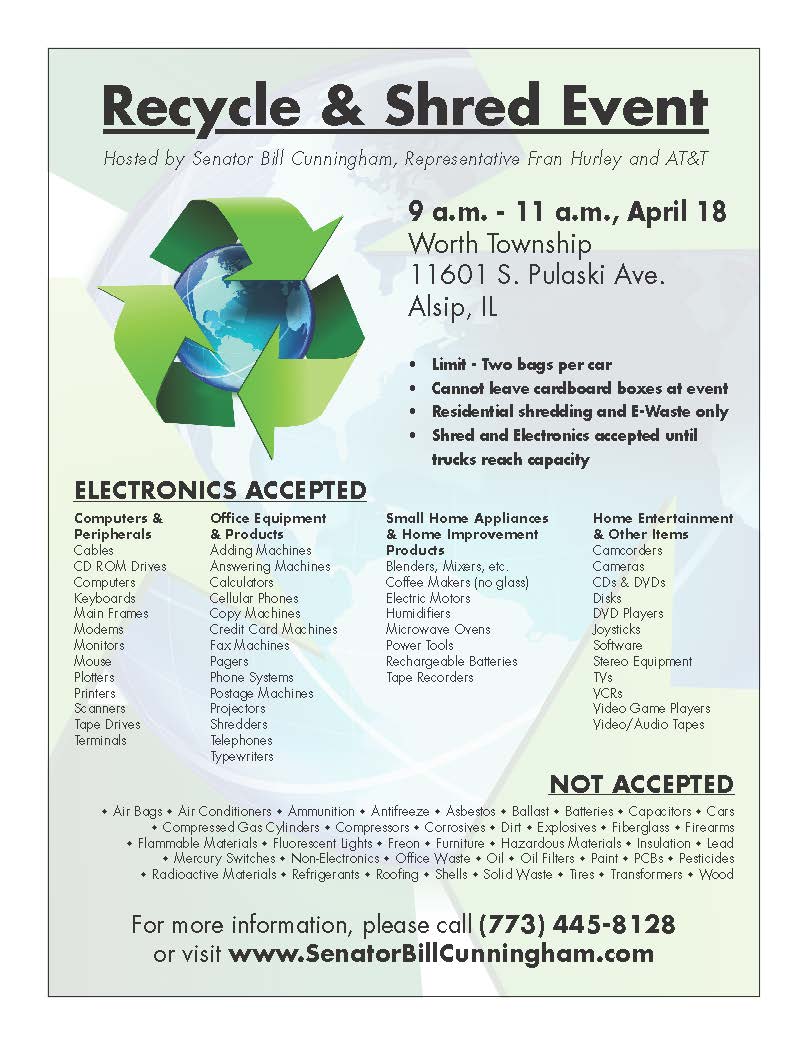 CHICAGO - State Senator Bill Cunningham (D-Chicago) is hosting a "Recycle & Shred" event on Saturday, April 18th from 9AM until 11AM. The event will be held at the Worth Township Hall, 11601 South Pulaski Avenue and is co-hosted by State Representative Fran Hurley and AT&T.
Electronics recycling and residential shredding will be available until the trucks reach capacity.
For more information, please view the flyer.
Category: District Events