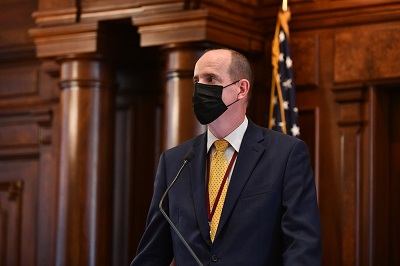 SPRINGFIELD – State Senator Bill Cunningham, who has been deeply involved in negotiations on a piece of legislation meant to spark Illinois' renewable energy sector and preserve and create tens of thousands of jobs, praised the legislation's Senate passage.
"This plan would make Illinois a national leader in fighting climate change," said Cunningham, a Democrat who represents portions of Chicago and the southwest suburbs. "It also will help transition our energy workforce from fossil fuels to renewables earlier than any other state, giving those workers a distinct advantage in training and experience."
The legislation, Senate Bill 18, sets an ambitious goal of transitioning Illinois' electric generation to 100% renewable energy by 2050 and 50% renewable energy by 2040. It creates a firm schedule for closing coal, oil, and gas-based power plants, which are a major contributor to global warming. In order to reach these goals, it more than doubles the state's budget for renewable energy, creates new workforce training programs, and allows for the construction of two renewable energy transmission lines.