Published: Friday, April 23, 2021 02:38 PM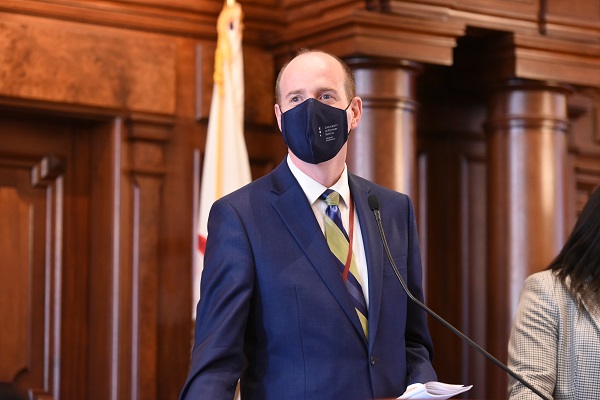 SPRINGFIELD – State Senator Bill Cunningham's legislation to help turn vacant city lots into urban farms and community gardens is one step closer to becoming law, having passed the Illinois Senate Friday.
"Cities often find themselves responsible for vacant lots in older neighborhoods that can be difficult to sell," said Cunningham, a Democrat who represents portions of Chicago and the southwest suburbs. "Community gardens and urban farms both benefit local residents and raise nearby property values."
The legislation enables local governments to sell or lease government-owned vacant lots to non-profit groups for urban farms, community gardens, or to sell fruits and vegetables from the non-profit's other properties. Cities would be able to grant leases of up to 25 years (with 25-year renewals possible) or to sell vacant tracts of land for less than they would normally cost, providing the land continues to be used to grow food and/or sell food grown by the non-profit. The legislation also makes it easier for eligible non-profits to get property tax breaks.
Category: Press Releases