Published: Thursday, October 22, 2015 02:10 PM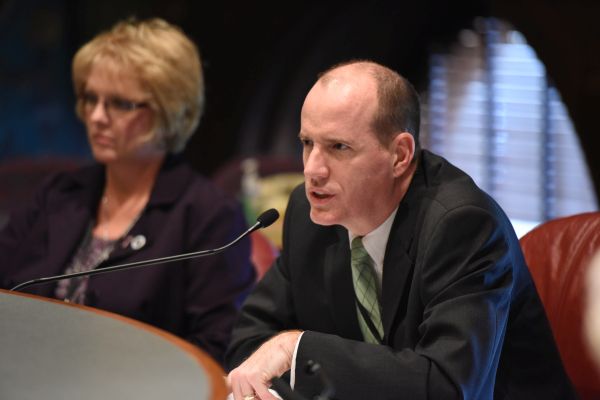 CHICAGO – In an effort to reduce administrative costs and help hold the line on college tuition growth, State Senator Bill Cunningham (D-18) has proposed a series of reforms in how higher education executives in Illinois are compensated. These reforms were sparked by a report revealing inappropriate practices, including the recent scandals at the College of DuPage.
"Institutions of higher learning in our state have been plagued by recent controversies involving mismanagement or misconduct by college presidents, which cost taxpayers and tuition-payers millions of dollars in legal fees and severance payouts," Cunningham said. "We need to reform our laws to ensure more transparency and accountability in the administration of our public colleges and universities."
Category: Press Releases