Published: Thursday, December 22, 2016 11:39 AM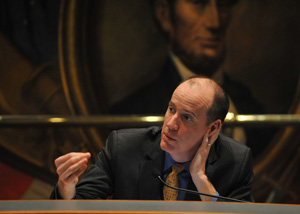 CHICAGO— When a succession of Illinois public college and university presidents were paid excessive severance packages after being forced from office, State Senator Bill Cunningham knew something had to change.

Senator Cunningham proposed a package of reforms, that go into effect on January 1, which would make the hiring and firing process of college chief administrators more transparent and fair to both taxpayers and tuition payers. One new law includes a proposal that would not allow car and housing allowances to be considered pensionable income.

"This reform package takes proactive steps to ensure college presidents are offered reasonable compensation that does not burden the taxpayers and the students who pay their salaries," Cunningham said. "We have to ensure that tuition is not used to support administrative bloat at state universities and community colleges."

Among other provisions of the new laws is a cap on severance payouts and a ban on lame duck community college boards from approving a new contract for a president.
Category: Latest