Published: Thursday, September 10, 2015 02:12 PM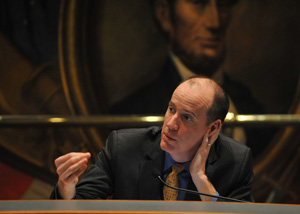 CHICAGO - During the past year, State Senator Bill Cunningham (D-18th Senate District) has chaired the Illinois Senate Higher Education Subcommittee on Higher Education Compensation. In the course of that time, the committee has released a report detailing questionable compensation practices at our state universities and community colleges. On September 9th, FOX 32 reporter Dana Placko filed a report on the controversy.
Please take a moment to view the report, from FOX 32.
Category: Latest