Published: Wednesday, February 19, 2020 01:31 PM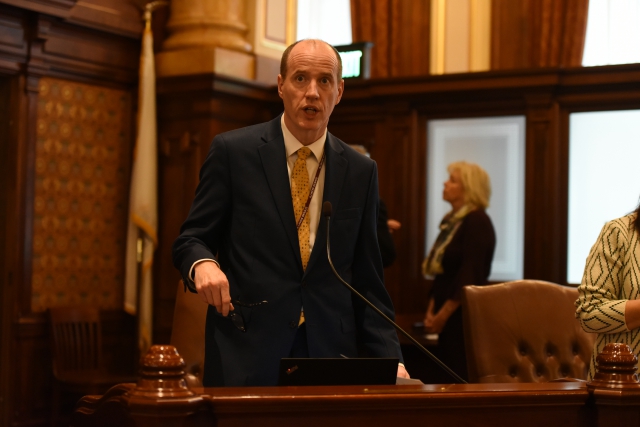 SPRINGFIELD – State Senator Bill Cunningham praised the budget proposal offered by Governor JB Pritzker Wednesday for its focus on funding education and public safety in Illinois.
The governor's proposal includes several increases for education at all levels, including increases of $50 million for the early childhood block grant and $350 million in evidence-based funding for K-12 schools throughout the state.
"I'm glad to see that Governor Pritzker is continuing to maintain his commitment to making a high quality education available for students at all levels," said Cunningham, a Democrat who represents portions of Chicago and the southwest suburbs. "These funding increases would be a significant win for students and educators throughout the state."
College affordability was also a focus of the budget proposal, which included increases of $50 million for the MAP program and $35 million for the AIM HIGH program. Both programs provide financial assistance for low- and middle-income students who wish to pursue a post-secondary education.
"Rising tuition and fees have placed a college education out of reach for far too many students in our state," Cunningham said. "We need to ensure that every student who wants to pursue a degree will have the opportunity to do so, and increasing funding for these programs is a great step toward that goal."
Cunningham also expressed his support for the proposed investments in public safety, including $17.2 million to fund three Illinois State Police cadet classes that will graduate an estimated 255 troopers.
"The work of our state troopers is instrumental in making Illinois a safe place to live, and adding three new classes to their ranks will help them better protect and serve the people of Illinois," Cunningham said.
Category: Press Releases