Published: Friday, March 27, 2020 11:38 AM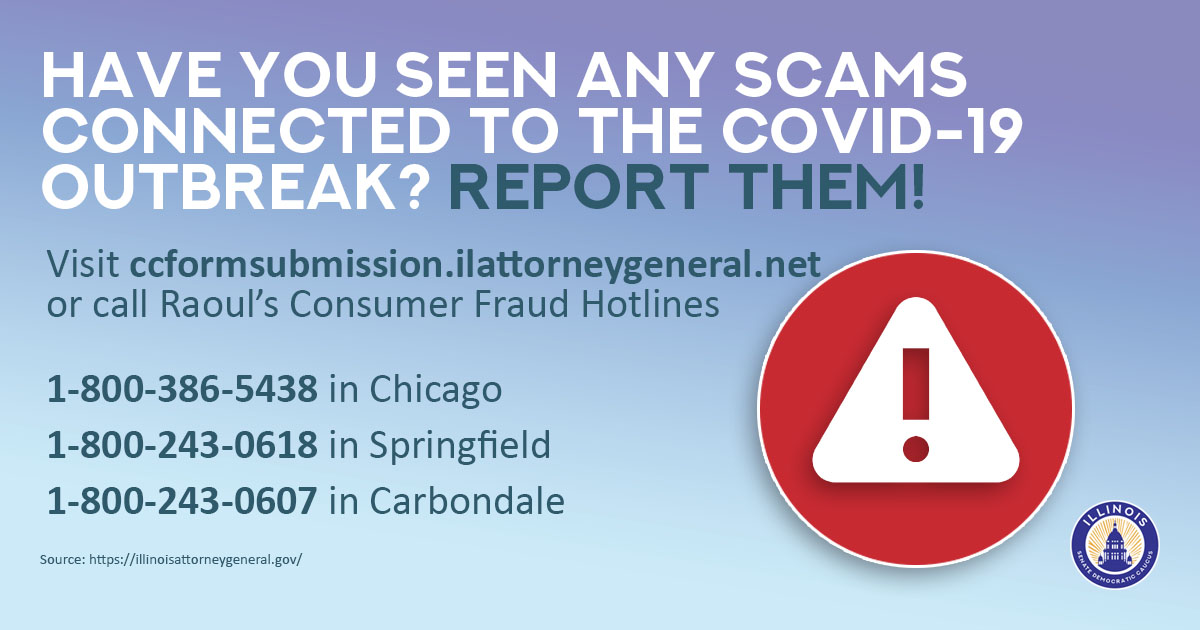 CHICAGO – State Senator Bill Cunningham is urging residents to file complaints with the Office of the Attorney General if they experience price-gouging, scams or other unfair practices related to the COVID-19 outbreak.
"We all have a part to play in preventing bad actors from using this pandemic to exploit others," said Cunningham, a Democrat who represents portions of Chicago and the southwest suburbs. "I encourage anyone who has information on price gouging or scams to report it to the Attorney General's Office."
Governor JB Pritzker issued an executive order last week to prohibit price gouging related to the coronavirus epidemic. Attorney General Kwame Raoul's office is enforcing the order and directing businesses to maintain fair pricing practices – particularly on items public health officials are recommending to help limit the spread of COVID-19.
The Attorney General's office is also monitoring pricing on online retail platforms, such as Amazon and eBay.
"During this challenging time, no one should have to worry about being taken advantage of," Cunningham said. "I'm glad to see that the governor and the attorney general are taking an aggressive approach to stopping these practices."
More information about price gouging and scams related to coronavirus is available at illinoisattorneygeneral.gov.
Category: Press Releases