Published: Tuesday, October 20, 2015 05:03 PM
CHICAGO—State Senator Bill Cunningham (D-Chicago), along with Alderman Matt O'Shea and others are holding community events in the 18th District. The first event is a Scary Skate on Saturday, October 24 from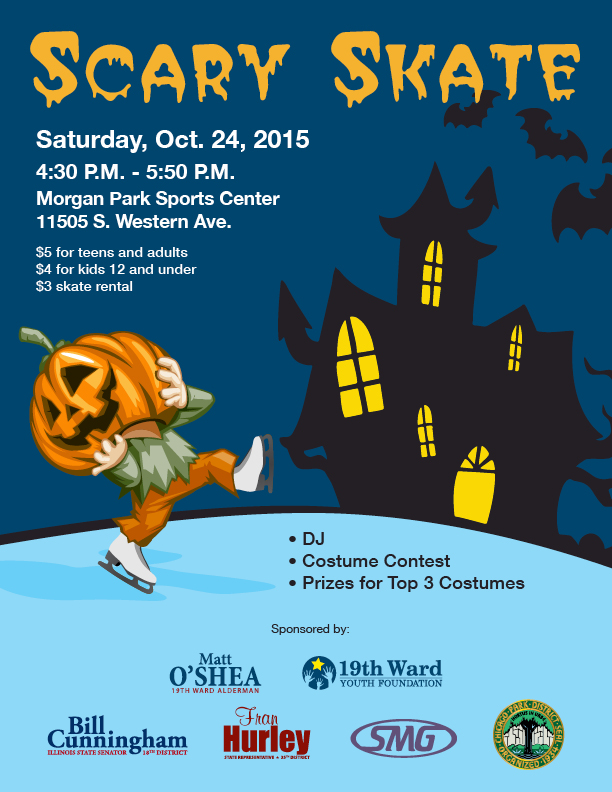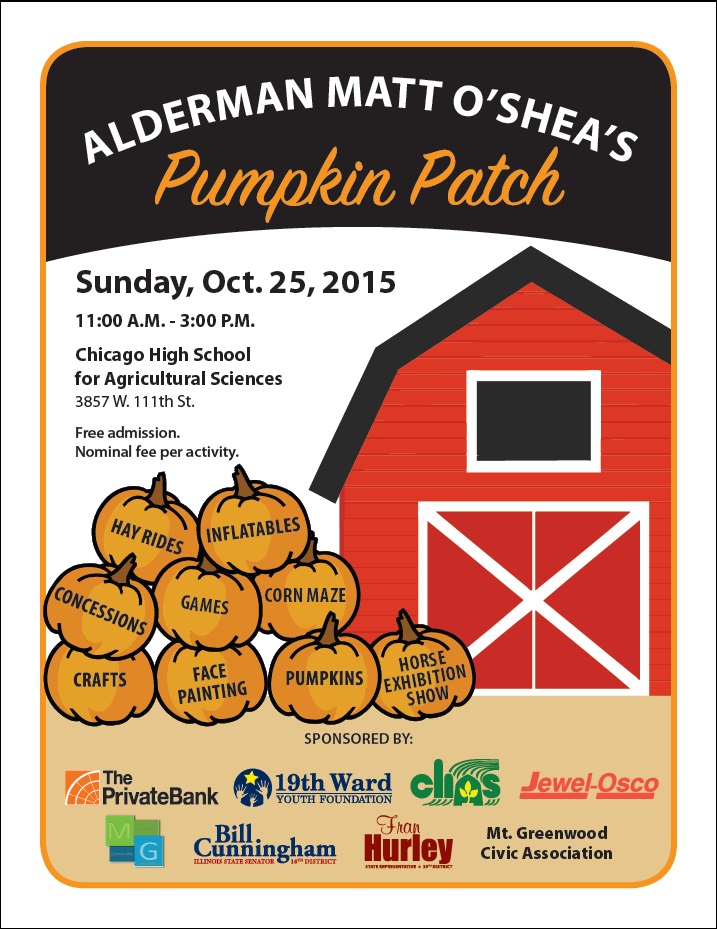 4:30 pm until 5:50 pm at Morgan Park Sports Center, 11505 S. Western Avenue in Chicago. The second event is a Pumpkin Patch on Sunday, October 25 starting at 11 am until 3 pm at the Chicago High School for Agricultural Sciences, 3857 W. 111th Street in Chicago.
Both events are an opportunity for families to enjoy the fall season and have fun.
For more information, see attached flyers.
Category: District Events