Published: Tuesday, November 10, 2015 09:32 AM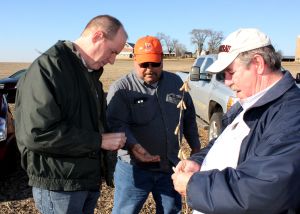 SPRINGFIELD – Highlighting the importance of agriculture in the state, State Senator Bill Cunningham (D-Chicago) visited with farmers in Tazewell County on Monday to discuss the issues they face.
"Perhaps no issue or industry unites Illinois more than agriculture and agribusiness," Cunningham said. "Whether it is grain traders in downtown Chicago or farmers in Tazewell County, or an agricultural sciences laboratory in Urbana, Illinois is an international center of agricultural production and its related businesses."
Category: News